Editorials - 27-08-2021
கொவைட் 19 கொள்ளை நோய்த்தொற்றால் பள்ளிக்கூடங்களும், கல்லூரிகளும் செயல்படாமல் போனதைத் தொடர்ந்து, இணையவழி வகுப்புகள் நடத்த வேண்டிய அவசியம் உருவானது. பள்ளியோ கல்லூரியோ, மாணவர்கள் அனைவரிடமும் கணினியோ, கைக்கணினியோ, அறிதிறன்பேசியோ இருந்தாக வேண்டிய கட்டாயம் அதனால் ஏற்பட்டது.
மாணவர்களால் தடைபடாமல் கல்வியைத் தொடர முடிந்தது என்றாலும்கூட, இன்னொருபுறம் இணையவழியில் அவர்களுக்குத் தேவையில்லாத பலவும் ஆக்கிரமிக்கத் தொடங்கின. அவற்றில் முக்கியமானது 'ஆன்லைன் கேம்ஸ்' என்று பரவலாக அறியப்படும் இணையவழி விளையாட்டுகள்.
சிறுவர்கள் மத்தியிலும், இளைஞர்கள் மத்தியிலும் அதிகரித்துவரும் ஆபத்தாக மாறியிருக்கிறது இணையவழி விளையாட்டுகளின் மீதான அவர்களது போதை. சில விளையாட்டுகளால் தற்கொலைகள் நேர்ந்ததைத் தொடர்ந்து, அவை தடை செய்யப்பட்டன. ஆனால், அபாயகரமான பல புதிய இணைய விளையாட்டுகள் இப்போது நுழைந்திருக்கின்றன.
12 வயது நிரம்பியவர்கள் பெற்றோரின் அனுமதியுடன்தான் இணைய விளையாட்டுகளில் பங்குபெற வேண்டுமென்கிற கண்
துடைப்பு அறிவிப்புகள் செய்யப்பட்டாலும்கூட, அந்த விளையாட்டுகள் நான்கு, ஐந்தாம் வகுப்புகளில் படிக்கும் மாணவர்களால்கூட இரவு - பகல் பாராமல் விளையாடப்படுகின்றன என்பதுதான் நிஜ நிலைமை. சில அசம்பாவிதங்கள் ஏற்பட்டதைத் தொடர்ந்துதான் இந்தப் பிரச்னை பொது வெளியில் கவனம் ஈர்த்திருக்கிறது. 
போதைக்கு அடிமையானவர்களைப் போல, சில குழந்தைகள் இந்த இணையவழி விளையாட்டுகளின் மீது பைத்தியமாக மாறி
யிருக்கின்றனர். அடிதடி, கைகலப்பு, துப்பாக்கியால் சுடுதல் உள்ளிட்ட வன்முறை அடிப்படையில் உருவாக்கப்படும் பல இணைய விளையாட்டுகள் நகரம், கிராமம் என்கிற வேறுபாடு இல்லாமல் அனைத்துத் தரப்பு குழந்தைகள் மத்தியிலும் பெரும் வரவேற்பைப் பெற்றிருக்கின்றன. பல குடும்பங்களில் பெற்றோருக்கும் குழந்தைகளுக்கும் இடையே கடுமையான வாக்குவாதத்துக்கும், பிரச்னைக்கும் இந்த விளையாட்டுகள் காரணமாக இருக்கின்றன என்பது காவல்துறையினருக்கும் அரசுக்கும்கூட நன்றாகவே தெரிந்துதான் இருக்கிறது. 
நாம் எண்மவழி வாழ்க்கை முறைக்கு மாறிக்கொண்டிருக்கும் வேளையில் அறிதிறன்பேசி, கணினி, மடிக்கணினி, கைக்கணினி போன்றவற்றில் அடுத்தத் தலைமுறையினர் ஈர்ப்பும், ஈடுபாடும் காட்டுவதை வரவேற்க வேண்டும். தங்களது அறிவை வளர்த்துக் கொள்வதற்கும், கருத்துப் பரிமாற்றத்துக்கும், ஆக்கபூர்வ பொழுதுபோக்குக்கும் இணையம் பயன்படுத்தப்படுவது வரவேற்புக்குரியது.
ஆனால் சிறுவர்களையும், இளைஞர்களையும் உளவியல் ரீதியாகவும், உடலியல் ரீதியாகவும் தடம்புரளச் செய்யும் இணையவழி விளையாட்டுகள் வரவேற்புக்குரியவை அல்ல. 
'சைபர் சூப்பர் ஹைவே' என்று அழைக்கப்படும் இணைய நெடுஞ்சாலையில் காணப்படும் ஆபத்துகள் குறித்து சிறுவர்களுக்கும், இளைஞர்களுக்கும் புரிதலை ஏற்படுத்த வேண்டிய அவசியம் ஏற்பட்டிருக்கிறது. குழந்தைகளுக்கு சாலை விதிகளைக் கற்றுக் கொடுப்பதுபோல இணையவழியில் பயணிப்பதற்கான விதிமுறைகளையும் உருவாக்கி புரிதலை ஏற்படுத்த வேண்டிய கடமை நமக்குண்டு. அதிகம் கல்வி கற்காத பெற்றோர், தங்களது குழந்தைகளின் இணைய பயன்பாட்டை வியந்து பார்க்கிறார்களே தவிர, அவர்கள் செல்லும் பாதை சரியானதுதானா என்பதைத் தெரிந்துகொள்வதில்லை. அதனால், பல குழந்தைகள் பேராபத்தில் சிக்கி விடுவதை நாம் வேடிக்கை பார்த்துக் கொண்டிருக்கிறோம்.
இணையவழி விளையாட்டுகளையும், அவற்றின் வழிமுறைகளையும் கட்டுப்படுத்தவும், நெறிமுறைப்படுத்தவும் முறையான விதிமுறைகள் இல்லை என்பதால் விபரீதங்களுக்கான வாய்ப்பு அதிகரித்து வருகிறது. பெற்றோரைக் கொலை செய்வதற்கும், இரவு நேரத்தில் மோட்டார் சைக்கிளில் சாகச விளையாட்டுகளில் ஈடுபடுவதற்கும் இளைஞர்கள் தயாராகிறார்கள் என்பதிலிருந்தே, எந்த அளவுக்கு இணைய விளையாட்டுகள் அவர்களை உளவியல் ரீதியாக பாதித்திருக்கின்றன என்பதை நாம் தெரிந்துகொள்ளலாம். 
சிறுவர்களும், இளைஞர்களும் மட்டுமல்ல, அனைத்துத் தரப்பினரும் இணையவழி விளையாட்டுகளிலும் சூதாட்டத்திலும் ஈடுபடும் நிலைமை காணப்படுகிறது.
கடந்த ஆண்டு தமிழக அரசு இணையவழி ரம்மி விளையாட்டை தடை செய்தது. சட்டத்தை நிறைவேற்றும்போது போதுமான காரணங்கள் கூறப்படவில்லை எனவும், முறைப்படுத்தும் உரிய விதிகள் இல்லாமல் இணையவழி விளையாட்டுகளை ஒட்டுமொத்தமாகத் தடை செய்ய முடியாது எனவும் கூறி அந்தச் சட்டத்தை உயர்நீதிமன்றம் ரத்து செய்துவிட்டது. விரைவிலேயே புதிய சட்டம் கொண்டுவரப்பட்டு இணையவழி ரம்மி விளையாட்டு தடை செய்யப்படும் என்று தமிழக சட்டத்துறை அமைச்சர் அறிவித்திருக்கிறார்.
1960-இல் சூதாட்டத்துக்கும் திறன் அடிப்படையிலான விளையாட்டுகளுக்கும் வேறுபாடு வரையறுக்கப்பட்டிருக்கிறது. அதைப் பயன்படுத்தி, இணையவழி சூதாட்டம் பல நிறுவனங்களால் நடத்தப்படுகின்றன. ஆண்டுதோறும் ரூ.5,000 கோடிக்கும் அதிகமான அளவு பணம் புரளும் துறையாக அது மாறியிருக்கிறது. 
இணையவழி ரம்மி மட்டுமல்ல, இணையவழியிலான எல்லா விளையாட்டுகளையும் கண்காணிக்கவும், கட்டுப்படுத்தவும் தேசிய அளவில் விதிமுறைகள் உருவாக்கப்பட வேண்டும். பள்ளிக் குழந்தைகள் இணைய விளையாட்டுகளில் நுழைந்து, கல்லூரிக்குச் செல்லும்போது இணையவழி சூதாட்டத்தில் இணைந்து விடுகின்றனர். வருங்கால சந்ததியினர் குடிகாரர்களாகவும், சூதாடிகளாகவும் ஆகிவிடக் கூடாது!
நிா்வாகத்துறை, ஆட்சித்துறை, நீதித்துறை மூன்று துறைகளும் மாறி மாறி வழங்கும் தீா்ப்புகள் மூலமாக தனியாா் பள்ளி மாணவா்களிடம் கல்விக்கட்டணம் வாங்கக்கூடாது என்று ஒருபுறமும், மற்றொருபுறம் அவா்களிடம் 75% கல்விக்கட்டணம் தான் வாங்க வேண்டும் என்றும் தெரிய வருகிறது. அதே நேரத்தில் தனியாா் பள்ளிகளில் பணியாற்றும் ஆசிரியா்கள் குறித்து இம்மூன்று துறையைச் சாா்ந்தவா்களும் எதுவும் பேசாமல் இருந்து வருகிறாா்கள்.
கடந்த இரு ஆண்டுகளாக தனியாா் பள்ளிக்கூடங்களில் இருக்கக்கூடிய ஆசிரியா்களின் நிலை என்ன? அவா்களுக்கு எவ்வாறு ஊதியம் கிடைக்கிறது? அவா்கள் எவ்வாறு தங்களின் வாழ்வாதாரத்தைப் பேணிக்கொள்கிறாா்கள்? தனியாா் பள்ளிகளில் இருக்கக்கூடிய ஆசிரியா்கள் மட்டுமல்லாது தனியாா் பள்ளிகளிலும் பயிலும் மாணவா்களும் தொடா்ந்து தங்களின் உரிமைகளை இழந்துகொண்டே வருகின்றனா். தமிழகத்தில் மட்டுமன்றி இந்தியா முழுவதும் இருக்கக்கூடிய மாணவா்களுக்கு இதே நிலை இருக்கின்றது. தமிழகத்தில் சற்றுக் கூடுதலாக இருக்கின்றது.
இந்திய அரசியலைப்புச் சட்டம் கட்டாயமாக பள்ளிக்கல்வியை அனைவருக்கும் இலவசமாக வழங்க வேண்டும் என்று வலியுறுத்துகிறது. ஆனால், மாணவருக்கு அடிப்படைக் கல்வி இலவசமாகக் கிடைத்திருக்கிறதா என்பது பற்றி யாரும் கவலைகொள்வது இல்லை. கட்டணத்தைப் பற்றியும் பள்ளிகளைப் பற்றியும் தொடா்ந்து இம்மூன்று துறைகளைச் சாா்ந்தவா்களும் அறிவிப்புகளை வெளியிடுகிறாா்களே தவிர, அனைவருக்கும் இலவச பள்ளிக்கல்வி குறித்து சிந்திப்பதில்லை.
தனியாா் பள்ளிகள் கொள்ளையடிக்கின்றன என்று பலரும் நினைக்கிறாா்கள். உண்மையில் தனியாா் பள்ளிகளில் 5 விழுக்காட்டு அளவுடைய பள்ளிகளே பெரும் செல்வந்தா்களால் தோற்றுவிக்கப்பட்டவையாகவும் பெருங்கட்டணங்களை வசூலிப்பவையாகவும் உள்ளன. மீதம் உள்ள 95 விழுக்காட்டு தனியாா் பள்ளிகள் மிகச் சாதாரண பள்ளிகள்தான்.
அரசுப் பள்ளிகளில் ஈடுகட்ட முடியாமல் இருக்கக்கூடிய பணிகளைச் சரி செய்வதற்காகத்தான் தனியாா் பள்ளிகள் தோன்றின என்பதை ஆட்சித்துறையோ, நிா்வாகமோ சிந்திப்பது இல்லை. இத்தகைய பள்ளிகளில் பயிலும் மாணவா்களுக்கு இலவசக் கல்வி கொடுக்கப்படவில்லை. மக்களின் வரிப்பணத்தில் இருந்து மாணவா்களுக்கு வழங்கக்கூடிய சலுகைகள் எதுவும் அவா்களைச் சென்றடைவதில்லை.
பேருந்தில் இலவசப் பயணம், மதிய நேர சத்துணவு, கல்வி சாா்ந்த பொருள்கள் ஆகியவை அரசுப் பள்ளி மாணவா்களுக்கு மட்டுமே வழங்கப்படுகின்றன. அரசுப் பள்ளிகளில் பயில்கின்ற மாணவா்கள் யாா்? தனியாா் பள்ளிகளில் பயில்கின்ற மாணவா்கள் யாா்? தனியாா் பள்ளிகளில் பயிலக்கூடிய மாணவா்கள் அனைவரும் பெரும் செல்வந்தா்களின் குழந்தைகள் அல்ல. சாதாரண களப்பணியாளா்கள், தூய்மைப் பணியாளா்கள் ஆகியோா், தமது குழந்தைகள் தரமான கல்வியைப் பெற வேண்டும் என்று எண்ணி அவா்களைத் தனியாா் பள்ளிகளில் படிக்க வைக்கின்றனா்.
ஆனால் அவா்களுக்கு ஏன் இலவசங்கள் மறுக்கப்படுகின்றன என்பது தெரியவில்லை. தற்போது கல்லூரிகளில் இணையவழி வகுப்புகள் நடைபெறுகின்றன. அரசு, அரசு உதவிபெறும் மாணவா்களுக்கு இவ்வகுப்புகளில் கலந்துகொள்ள இலவச 'சிம் காா்டு' அரசு வழங்குகிறது. இதிலும் ஒரு பாகுபாடாக தனியாா் கல்லூரி மாணவா்களுக்கு 'சிம் காா்டு' வழங்கப்படாமல் இருப்பது வருத்தத்தை அளிக்கிறது.
சிறுபான்மையா் குழந்தைகளுக்கு இலவசக் கல்வி வழங்கப்பட்டு வருகிறது. அவா்களுக்குண்டான கட்டணங்களை மூன்று ஆண்டுகளுக்கு ஒருமுறைதான் பள்ளிகளுக்குத் தருகிறாா்கள். ஆனால் கல்லூரியில் பட்டியல் இனத்தவா் மாணவா்களுக்கு கட்டணமே வசூலிக்கக்கூடாது என்று தொடா்ந்து சொல்லி வருகின்றனா். சாதாரண கட்டணங்கள் வசூலிக்கக்கூடிய கல்லூரிகளில்தான் அவா்களை மிகுதியாகச் சோ்க்கின்றாா்கள்.
அவ்வாறு சாதாரண கல்லூரிகளில் சேரும் இவ்வகை மாணவா்களிடத்தும் கட்டணங்களை வசூலிக்கக்கூடாது. மற்றவா்களிடத்தும் கட்டாயப்படுத்தி கட்டணங்களை வசூலிக்கக்கூடாது. அவ்வாறு வசூலிக்கக்கூடிய கட்டணங்களும் 75 விழுக்காட்டுக்கு மேல் இருக்கக்கூடாது என்றெல்லாம்தான் தொடா்ந்து சொல்லிக்கொண்டு வருகிறாா்கள். தனியாா் கல்வி நிறுவனங்களை நடத்துவோா் எவ்வாறு நடத்துகிறாா்கள்? அடிப்படை ஊழியா்களுக்கும் ஆசிரியா்களுக்கும் எவ்வாறு ஊதியம் வழங்குவாா்கள் என்பவை குறித்து யாரும் சிந்திப்பதில்லை.
ஒட்டுமொத்தமாக சுமாா் 25,000 கோடி ரூபாய் கல்விக்காக ஒதுக்கப்படுகின்றது என்பதை நாம் பாா்க்கிறோம். ஏன் இதை அந்த மாணவா்களுக்காக விகிதாச்சார அடிப்படையில் வழங்கிவிடக் கூடாது என்பதைப் பற்றிச் சிந்திக்க வேண்டும். ஒரு மாணவனுக்கு இவ்வளவு கல்வித் தொகை என்கின்ற அடிப்படையைக் கொண்டு வந்துவிட்டால் அந்த மாணவன் எந்தப் பள்ளியில் படித்தாலும் அந்தத் தொகையை வழங்க வேண்டும். அம்மாணவனுக்கான கல்வி ஒதுக்கீட்டுத் தொகையில் ஒரு பத்து விழுக்காட்டுத் தொகை தணிக்கை செய்வதற்காகவும் ஆய்வு செய்வதற்காகவும் நிா்வாகம் செய்வதற்காகவும் கல்வித்துறை எடுத்துக்கொள்ளட்டும்.
மாவட்ட அளவிலும் மாநில அளவிலும் ஒன்றிய அளவிலும் பணிபுரியும் கல்வி அலுவலா்களுக்கு ஊதியம் கொடுப்பது, அவா்களுடைய பணியைப் பாா்ப்பதற்கு இருபது விழுக்காடு ஒதுக்கிக்கொள்ளலாம். பத்து விழுக்காடு பராமரிப்புக்காக ஒதுக்கலாம். மீதி இருக்கக்கூடிய 60 லிருந்து 75 விழுக்காடு முற்றிலும் அந்த மாணவன் செலுத்தக்கூடிய கட்டணம் ஆசிரியா்களுக்குச் செல்ல வேண்டும் என்கின்ற அடிப்படையில் செயல்படுத்தலாம். ஒரு மாணவனுக்கு இவ்வளவு தொகை என்று அளித்து விட்டால் அந்த மாணவன் அவனுக்கு விருப்பமாக உள்ள பள்ளியில் சேருவான்.
அரசுப் பள்ளியில் படிக்கும் மாணவனுக்குத்தான் மருத்துவ ஒதுக்கீடு. அரசு பள்ளியில் படிக்கக்கூடிய மாணவா்களுக்குத்தான் இலவசங்கள். அரசு பள்ளிகளில் படிக்கக்கூடிய மாணவனுக்குத்தான் சலுகைகள். ஆனால் இன்று நிறைய பள்ளிகளில் நூற்றுக்கு ஐந்து மாணவா்கள்கூட தமிழ் வழியில் படிப்பதில்லை. ஆங்கில வழியிலே படிக்கிறாா்கள். அரிச்சுவடியிலிருந்து அவன் தாய் மொழியைப் புறக்கணித்து அயல் மொழியிலேயே படித்து வந்தான் என்று சொன்னால், அவனால் தனது மொழிக்காகவோ எதிா்காலத்தில் என்ன செய்வான் என்று சிந்திக்க வேண்டும்.
மலேசியா, மோரீஷஸ் போன்ற நாடுகளில் உள்ள குழந்தைகள் உள்ளூா் பள்ளிகளுக்குத்தான் செல்வாா்கள். மிகப்பெரிய அலுவலா், சாதாரண தொழிலாளி எல்லா குழந்தைகளும் ஒரே பள்ளியில்தான் படிக்கின்றாா்கள். ஒரு ஊரில் உள்ள குழந்தைக்கு அவா்களுடைய ஊரிலேயே கல்வி கிடைக்கவில்லை என்று சொன்னால் அதை அவமானமாக நினைக்கின்றாா்கள்.
ஆனால் நம்மூரில் எத்தனை போ் அரசுப் பள்ளியில் நம் குழந்தைகளைச் சோ்த்திருக்கின்றோம்? தொடா்ந்து அறிக்கைகளையும் தீா்ப்புகளையும் வழங்கிக் கொண்டே இருக்கின்றோம். ஒரு நாளாவது இந்த அரசு பள்ளிகளில் ஏன் தரம் இல்லை? ஏன் நம்முடைய குழந்தைகளை அங்கே சோ்க்கவில்லை என்பதைப் பற்றி அவா்கள் சிந்திக்கிறாா்களா? இந்த சிந்தனை வந்தால்தான் அரசுப் பள்ளிகளும் தரம் உயா்ந்த பள்ளிகளாகும்.
அரசு பள்ளியிலேயே படிக்கக்கூடிய குறைந்த எண்ணிக்கையிலான மாணவா்களுக்கு மிக அதிகமான தொகையை அரசு செலவு செய்கின்றது. ஏன் அதே தொகையைத் தனியாா் பள்ளியில் படிக்கும் மாணவனுக்கு செய்யக்கூடாது என்ற சிந்தனையை நாம் முன்னெடுக்க வேண்டும். அப்பொழுது தனியாா் பள்ளியில் இருக்கும் ஆசிரியா்களுக்கு ஊதியத்தை நிா்ணயிக்க முடியும். எத்தனை மாணவா்கள் அவா்களிடத்தில் படிக்கின்றாா்களோ அதற்கேற்ற தொகை அவா்களுக்கு வரும். ஆசிரியா்களிடத்தில் கல்வி கற்றுத்தர வேண்டும் என்கின்ற ஒரு போட்டி மனப்பான்மை இருக்கும்.
அரசுத்துறையில் இருப்பவா்கள் பெறக்கூடிய ஊதியத்தில் 25-இல் ஒரு பங்கு என்ற அடிப்படையில்தான் இருபத்து நான்கு மணிநேரமும் கடினமாக உழைப்பை நல்கக்கூடிய தனியாா்துறையில் பணியாற்றுவா்கள் பெறுகின்றனா் என்பது வேதனைக்குரியதாகும். இவா்கள் தீநுண்மிக் காலத்திலும் தொடா்ந்து பணியாற்றி வருகின்றனா். இப்பொழுது அரசுப் பள்ளிகளில் பயிலக்கூடிய மாணவா்களுக்கு இணைய வழியில் பயில வாய்ப்பில்லை என அறிகின்றோம். ஆனால் கிராமப்புற குழந்தைகளுக்கு எவ்வளவு சிரமப்பட்டுத் தனியாா் பள்ளிகள் இணைய வழியில் வகுப்புகளைக் கொண்டு சோ்க்கின்றன?
அத்தகைய உழைப்பை நல்கக்கூடியவா்களுக்கு என்ன ஊதியம் தருகின்றோம்? அந்தப் பள்ளியில் உள்ள மாணவா்களுக்கு என்ன சலுகைகள் தருகின்றோம் என்பதை நாம் சிந்திக்க வேண்டும். கல்விக்குண்டான தொகையைத் தனிப்பட்ட மாணவனுக்கு வழங்கவேண்டும் என்ற சிந்தனையைச் செயலாக்க வேண்டும். இது சாத்தியமா என்று நினைக்க வேண்டியதில்லை. சிறுபான்மையருக்கு இவ்வகையில்தான் வழங்குகின்றனா். 'அனைவருக்கும் கல்வி' திட்டத்தில் 25 விழுக்காட்டு குழந்தைகளுக்கான கட்டணம் பள்ளிகளுக்குத்தான் நேரடியாகச் செல்கிறது.
இந்தியாவில் சிறுபான்மைக் குழந்தைகளுக்கு மட்டும் அனைத்து வகையான கல்விகளும் இலவசமாகக் கிடைக்கின்றது. பெரும்பான்மைக் குழந்தைகள்தான் மிகவும் அல்லல்பட்டுக் கொண்டுள்ளனா். பெரும்பான்மைக் குழந்தைகளுக்கும் இதுபோலச் செய்து மாணவா்களுக்கே அவா்களுக்குண்டான கல்விக்கட்டணம் சென்று சேரும் வகையில் செய்தல் வேண்டும். அப்போதுதான்ஆசிரியா்களும் அா்ப்பணிப்பு உணா்வோடு பணியாற்றுவாா்கள்; மாணவா்களுக்கும் தரமான கல்வி கிடைக்கும்.
கட்டுரையாளா்:
குருமகாசந்நிதானம், பேரூராதீனம்.
அரசுப் பள்ளி மாணவர்களுக்குத் தொழிற்கல்விப் படிப்புகளில் ஏழரை சதவீத சிறப்பு இடஒதுக்கீடு வழங்குவதற்கான சட்ட முன்வடிவு, நடப்பு சட்டமன்றக் கூட்டத்தில் ஒருமனதாக நிறைவேறியிருப்பது வரவேற்கத்தக்கது. ஓய்வுபெற்ற நீதிபதி முருகேசன் தலைமையில் கடந்த ஜூன் மாதம் நியமிக்கப்பட்ட கமிட்டியின் பரிந்துரையின்படி இந்தச் சட்ட முன்வடிவு தயாரிக்கப்பட்டுள்ளது. பொறியியல், விவசாயம், மீன்வளம் மற்றும் சட்டம் ஆகிய படிப்புகளுக்கு இந்த இடஒதுக்கீடு பொருந்தும். எதிர்க்கட்சித் தலைவர் எடப்பாடி கே.பழனிசாமி இந்தச் சட்ட முன்வடிவுக்கு ஆதரவு தெரிவித்துள்ளார். கடந்த ஆண்டு அதிமுக ஆட்சியின்போது நீட் தேர்வில் வெற்றிபெற்ற அரசுப் பள்ளி மாணவர்களுக்கு எம்பிபிஎஸ் உள்ளிட்ட மருத்துவ இளநிலைப் படிப்புகளில் ஏழரை சதவீத இடஒதுக்கீடு அளிப்பதற்குச் சட்டம் நிறைவேற்றப்பட்டது. அரசுப் பள்ளி மாணவர்களுக்கான இடஒதுக்கீட்டை அதிமுக தொடங்கிவைக்க... திமுக அதை இன்னும் விரிவுபடுத்தியிருக்கிறது. அரசியல் கருத்துநிலைகளில் மாறுபட்டு நின்றாலும் இடஒதுக்கீடு சார்ந்து திமுகவும் அதிமுகவும் ஒன்றுக்கொன்று இயைந்துசெல்கின்றன என்பதற்கு மேலும் ஓர் எடுத்துக்காட்டு இது.
அரசுப் பள்ளி மாணவர்களுக்கு 10 சதவீதத்துக்குக் குறையாமல் சிறப்பு இடஒதுக்கீடு வழங்கலாம் என்று நீதிபதி முருகேசன் கமிட்டி பரிந்துரைத்திருந்தாலும், அதைவிடவும் குறைவாகவே இந்த இடஒதுக்கீடு நிர்ணயிக்கப்பட்டுள்ளது. மருத்துவப் படிப்புகளில் அரசுப் பள்ளி மாணவர்களுக்கு இடஒதுக்கீடு வழங்கப் பரிந்துரைத்த நீதிபதி கலையரசன் தலைமையிலான கமிட்டியும் 10 சதவீதத்தையே பரிந்துரைத்திருந்தது. எனினும், திமுக, அதிமுக இரண்டு கட்சிகளுமே ஏழரை சதவீதத்தையே அரசுப் பள்ளி மாணவர்களுக்கான இடஒதுக்கீட்டு அளவாகத் தீர்மானித்துக்கொண்டுள்ளன. மூவாயிரத்துக்கும் மேற்பட்ட அரசு உதவி பெறும் பள்ளிகளில் படிக்கும் மாணவர்கள் இந்த இடஒதுக்கீட்டால் பயன்பெற முடியாத சூழலும் தொடர்ந்து சுட்டிக்காட்டப்பட்டுவருகிறது. மெட்ரிகுலேஷன், சிபிஎஸ்இ பள்ளிகளின் எண்ணிக்கை அதிகரித்த பிறகு, அரசு உதவிபெறும் பள்ளிகளின் நிலையும் அரசுப் பள்ளிகளின் நிலையைப் போலத்தான் கவலைக்குரியதாக இருந்துவருகிறது.
அரசுப் பள்ளிகள் என்றாலே அது தனியார் பள்ளிகளைக் காட்டிலும் ஏன் தரம் குறைந்ததாகவோ வசதிகள் குறைந்ததாகவோ இருக்க வேண்டும் என்ற கேள்வியும் எழுகிறது. கரோனா ஏற்படுத்திய கடுமையான பொருளாதாரப் பாதிப்புகளுக்குப் பிறகு, அரசுப் பள்ளிகளை நோக்கி வரும் மாணவர்களின் எண்ணிக்கை நடப்புக் கல்வியாண்டில் அதிகரித்துள்ளது. எனவே, ஆசிரியர் - மாணவர் விகிதம் வழக்கத்தைக் காட்டிலும் அதிகரித்துள்ளது. ஆசிரியர்கள் ஓய்வுபெறும் வயது 60 வரையிலும் நீட்டிக்கப்பட்டிருப்பதால் நடப்புக் கல்வியாண்டைச் சமாளிக்கலாம். ஆனால், காலியாக உள்ள ஆசிரியர் பணியிடங்களை நிரப்பவும் விரைந்து நடவடிக்கை எடுக்க வேண்டும். போதுமான நிதி ஒதுக்கீட்டுக்கு வாய்ப்பில்லாத நிலையில், பெற்றோர் ஆசிரியர் சங்கங்களை முடுக்கிவிட்டுப் பள்ளிகளின் அடிப்படைக் கட்டமைப்புகளை மேம்படுத்தவும் முயற்சிகள் எடுக்கப்பட வேண்டும்.
காஷ்மீர் மண்ணில் மீண்டும் ஒரு சலனம் நிகழ்வதற்கான சூழல் உருவாகியிருக்கிறது. காஷ்மீரில் நடக்கும் பயங்கரவாதச் செயல்களின் பின்னே இருக்கும் காரணிகள் குறித்துத் தீவிர விசாரணை நடத்திவரும் தேசியப் புலனாய்வு முகமை (என்ஐஏ), பயங்கரவாத அமைப்புகளுக்கு ஹுரியத் மாநாடு அமைப்பு நிதியுதவி வழங்குவதாகக் குற்றம்சாட்டிவருகிறது. இதன் நீட்சியாக, இரு பிரிவுகளாகச் செயல்பட்டுவரும் ஹுரியத் அமைப்பு தடைசெய்யப்படலாம் என்று வெளியான தகவல்கள் காஷ்மீர் மீது கவனம் குவியவைத்திருக்கின்றன.
பாகிஸ்தான் மருத்துவக் கல்லூரிகளிலும், பொறியியல் கல்லூரிகளிலும் ஹுரியத் தலைவர்களின் பரிந்துரையின் பேரில் காஷ்மீரைச் சேர்ந்த மாணவர்களுக்கு இடங்கள் ஒதுக்கப்படுவதுண்டு. அதைப் பயன்படுத்தி, காஷ்மீர் மாணவர்களிடம் அதிக அளவில் பணம் பெற்றுக்கொண்டு அக்கல்லூரிகளுக்குப் பரிந்துரைக் கடிதம் அனுப்பிவருவதாக ஹுரியத் தலைவர்கள் மீது குற்றம்சாட்டப்படுகிறது. ஒரு சீட்டுக்கு 10 முதல் 12 லட்ச ரூபாய் வரை அவர்கள் வசூலிக்கிறார்கள்; அதில் பாதித் தொகை அவர்களின் சொந்த செலவுக்குப் பயன்படுத்தப்படுகிறது; மீதித் தொகை லஷ்கர்-இ-தொய்பா, ஹிஜ்புல் முஜாஹிதீன் போன்ற பயங்கரவாத அமைப்புகளுக்கு நிதியுதவியாக வழங்கப்படுகிறது என அடுக்கடுக்காகப் புகார்கள் எழுந்திருக்கின்றன.
அத்துடன், 2016-ல் ஹிஸ்புல் முஜாஹிதீன் பயங்கரவாதி புர்ஹான் வானி கொல்லப்பட்ட பிறகு, காஷ்மீரில் கலவரத்தை உருவாக்க, ஹுரியத் தலைவர் சையது அலி ஷா கிலானியின் மருமகனான அல்டாஃப் அஹமது ஷாவுக்கு மக்கள் ஜனநாயகக் கட்சியின் (பிடிபி) இளைஞர் தலைவர் வஹீத்-உர்-ரஹ்மான் பாரா 5 கோடி ரூபாய் கொடுத்ததாகவும் ஒரு குற்றச்சாட்டு உண்டு. 2017-ல் ஒரு வழக்கில் கைதுசெய்யப்பட்டு திஹார் சிறையில் அடைக்கப்பட்டிருக்கும் அல்டாஃப் அஹமது ஷா, தற்போது அமலாக்கத் துறையின் விசாரணை வளையத்தில் இருக்கிறார்.
இவற்றின் அடிப்படையில், சட்டவிரோத நடவடிக்கைகள் தடுப்புச் சட்டம் (உபா) பிரிவு 3(1)-ன் கீழ் ஹுரியத் அமைப்பின் இரு பிரிவுகளும் தடைசெய்யப்பட வாய்ப்புள்ளதாகச் செய்திகள் தெரிவிக்கின்றன. ஹுரியத் அமைப்பில் அங்கம் வகிக்கும் ஜம்மு காஷ்மீர் விடுதலை முன்னணி (ஜேகேஎல்எஃப்), ஜமாத்-இ-இஸ்லாமி ஆகிய அமைப்புகள் இரண்டு ஆண்டுகளுக்கு முன்பே தடைசெய்யப்பட்டுவிட்டன.
ஹுரியத் உருவான கதை
ஸ்ரீநகரில் உள்ள புகழ்பெற்ற ஜாமியா மசூதியின் தலைமைப் பொறுப்பில் இருந்தவரும், பல்வேறு அமைப்புகள் அடங்கிய ஜம்மு காஷ்மீர் அவாமி ஆக்‌ஷன் கமிட்டி எனும் கூட்டமைப்பின் தலைவருமான முகமது ஃபாரூக் ஷா 1990-ல் படுகொலை செய்யப்பட்டார். அதைத் தொடர்ந்து அவரது மகனான மிர்வாயிஸ் உமர் ஃபாரூக், பல்வேறு அமைப்புகளை ஒன்றிணைத்து அனைத்துக் கட்சி ஹுரியத் மாநாடு (ஏ.பி.எச்.ஸி.) எனும் அமைப்பை 1993-ல் உருவாக்கினார். கருத்தியல்ரீதியான வேறுபாடுகள் கொண்ட 26 குழுக்கள் அதில் சேர்ந்தன.
காஷ்மீர் சுதந்திரமான பிரதேசமாக வேண்டும் என்று கருதுபவர்களும், பாகிஸ்தானுடன் இணைய வேண்டும் என்று கருதுபவர்களும் அந்த அமைப்பில் இருக்கிறார்கள். மொத்தத்தில் இந்திய ஆளுகையின் கீழ் காஷ்மீர் இருக்கக் கூடாது என்பதே ஹுரியத் அமைப்பின் பெரும்பாலான குழுக்களின் நிலைப்பாடு. எனவே, பிரிவினைவாத அமைப்பு என்றே ஹுரியத் பொதுவாக அழைக்கப்படுகிறது. 'ஹுரியத்' எனும் வார்த்தைக்குச் 'சுதந்திரம்' என்று அர்த்தம். காஷ்மீரில் கல் வீச்சு முதல் தேர்தல் புறக்கணிப்பு வரை அனைத்தும் பிரிவினைவாதத் தலைவர்களின் கட்டுப்பாட்டில் இருப்பதாகக் குற்றச்சாட்டுகள் உண்டு.
பிளவுபட்ட அமைப்பு
பொதுவாகவே உமர் ஃபாரூக் மிதவாதப் போக்கு கொண்டவர் என்றும், சையது அலி ஷா கிலானி தீவிரவாதப் போக்கு கொண்டவர் என்றும் கருதப்படுகிறது. வெவ்வேறு சித்தாந்தப் பார்வை கொண்டவர்கள் ஹுரியத் எனும் ஒரே குடையின்கீழ் ஒற்றுமையுடன் செயல்பட்டுவந்தாலும், அவர்களுக்கு இடையில் அவ்வப்போது வெடிக்கும் கருத்து வேறுபாடுகள் பொதுவெளிக்கும் வந்துவிடும். அப்படி உருவான கருத்து வேறுபாட்டால், சையது அலி ஷா கிலானி ஹுரியத் அமைப்பிலிருந்து விலகி, தெஹ்ரீக்-இ-ஹுரியத் ஜம்மு காஷ்மீர் எனும் பிரிவைத் தொடங்கினார். அப்போது ஹுரியத் அமைப்பில் நிதி முறைகேடுகள் நடந்ததாகப் புகார்களைக் கிளப்பினார். 2020-ல் ஹுரியத்துடனான அனைத்துப் பொறுப்புகளிலிருந்தும் வெளியேறுவதாக அறிவித்தார்.
ஹுரியத் அமைப்பின் நிலைப்பாடுகளிலும் அவ்வப்போது மாறுதல்கள் ஏற்பட்டதுண்டு. வாஜ்பாய் பிரதமராக இருந்தபோது, பிரிவினைவாதத் தலைவர்கள் டெல்லி சென்று அப்போதைய துணைப் பிரதமர் அத்வானியைச் சந்தித்துப் பேசியிருக்கிறார்கள். மன்மோகன் சிங் பிரதமராக இருந்தபோது, டெல்லியில் உள்ள தனது இல்லத்தில் சில ஹுரியத் தலைவர்களுடன் ரகசியச் சந்திப்பை நடத்தியிருக்கிறார். 2005-ல் மிர்வாயிஸ் உமர் ஃபாரூக், யாசின் மாலிக் ஆகியோர் பாகிஸ்தான் ஆக்கிரமிப்பு காஷ்மீரின் முஸாஃபராபாத் வழியாக பாகிஸ்தான் சென்று, அங்குள்ள பிரிவினைவாதத் தலைவர்களையும், பாகிஸ்தான் அதிகாரிகளையும் சந்தித்துப் பேச்சுவார்த்தை நடத்த மத்திய அரசே ஏற்பாடு செய்திருந்தது. மொத்தத்தில், ஹுரியத் தலைவர்களுக்கு மத்திய அரசு போதிய முக்கியத்துவம் அளித்துவந்தது. காஷ்மீரில் அமைதியை நிலைநாட்ட இதுபோன்ற உத்திகள் அரசுக்குத் தேவையாக இருந்தன என்றே சொல்லலாம்.
2017-ல் காஷ்மீரின் அனைத்துத் தரப்பினரையும் அழைத்து அமைதிப் பேச்சுவார்த்தை நடத்த மத்திய அரசு முடிவெடுத்தபோது, அதில் பாகிஸ்தானையும் சேர்க்க வேண்டும் என ஹுரியத் அமைப்பு பிடிவாதம் காட்டியது. 370-வது சட்டக்கூறு நீக்கப்பட்ட சமயத்தில், காஷ்மீரின் பிற தலைவர்களுடன் மிர்வாயிஸ் உமர் ஃபாரூக் உள்ளிட்ட ஹுரியத் தலைவர்களும் வீட்டுச் சிறையில் அடைக்கப்பட்டனர். அதேவேளையில், 370-வது சட்டக்கூறு நீக்கப்பட்டது தொடர்பாக ஹுரியத் அமைப்பின் தரப்பில் பெரிய அளவில் எதிர்வினைகள் எழவில்லை என்பதும் கவனிக்கத்தக்கது.
வாதப் பிரதிவாதங்கள்
"காஷ்மீரின் அமைதியைக் குலைக்கும் வகையில் செயல்படும் அத்தனை அமைப்புகளையும் தடை செய்ய வேண்டும்" என்று காஷ்மீர் முன்னாள் துணை முதல்வர் நிர்மல் சிங் கூறியிருக்கிறார். பிரிவினைவாதத் தலைவர்கள் விஷயத்தில் உள் துறை அமைச்சர் அமித் ஷா கடுமையான நிலைப்பாட்டைக் கொண்டிருப்பதும் வெளிப்படை. ஹுரியத் தலைவர்களின் வாரிசுகள் வெளிநாடுகளில் கல்வி பயிலும் அளவுக்கு அவர்களுக்குப் பொருளாதார வசதி இருப்பதாகவும், அதன் பின்னணி குறித்து ஆராய வேண்டியது அவசியம் என்றும் பாஜகவினர் வலியுறுத்துகின்றனர். மறுபுறம், கடந்த சில மாதங்களாக காஷ்மீரில் எல்லை தாண்டிய பயங்கரவாதத் தாக்குதல்கள் தொடர்ந்து நடப்பதே பாஜகவின் தோல்விக்குச் சாட்சி என காங்கிரஸ் உள்ளிட்ட எதிர்க்கட்சிகள் விமர்சிக்கின்றன. 370-வது சட்டக்கூறு திரும்பப் பெறப்பட்ட நடவடிக்கைக்குப் பின்னர், காஷ்மீர் இளைஞர்கள் பலர் பயங்கரவாத அமைப்புகளில் அதிக அளவில் சேர்ந்துவருவதாகவும் விமர்சிக்கப்படுகிறது.
இனி என்ன?
"பாகிஸ்தானுக்கு மட்டுமல்லாமல் சவுதி அரேபியா, மலேசியா, துருக்கி போன்ற நாடுகளுக்கும் உயர் கல்விக்காக மாணவர்களை அனுப்பிவருகிறோம். ஆனால், அதில் ஒளிவுமறைவு ஏதும் இல்லை. பொருளாதாரத்தில் பின்தங்கிய மாணவர்களுக்குத்தான் உதவிசெய்கிறோம்" என்று மிர்வாயிஸ் உமர் ஃபாரூக் விளக்கமளித்திருக்கிறார். ஹுரியத் அமைப்புக்குத் தடை விதிக்கப்படலாம் எனும் செய்திகள் பரபரப்பைக் கிளப்பிய நிலையில், இப்போதைக்கு அப்படியான திட்டம் இல்லை என அரசுத் தரப்பிலிருந்து கூறப்பட்டிருக்கிறது. எனினும், முன்னெச்சரிக்கையாக கிலானியின் வீட்டில் வைக்கப்பட்டிருந்த 'தெஹ்ரீக்-இ-ஹுரியத் (ஜம்மு காஷ்மீர்)' பெயர்ப் பலகையை, அவரது மகன் அகற்றியிருப்பது இவ்விஷயத்தில் இன்னும் சில நகர்வுகள் நிச்சயம் என்பதையே காட்டுகிறது.
- இது போன்ற கட்டுரைகளை 'காமதேனு' மின்னிதழில் (https://www.hindutamil.in/kamadenu) படிக்கலாம்.
"என்ன செய்வதென்றே தெரியவில்லை. அவ்வளவு விரக்தியாக இருக்கிறது. எம்.இ., படித்திருக்கிறேன். கடந்த ஐந்து வருடங்களாகத் தனியார் பொறியியல் கல்லூரி ஒன்றில் உதவிப் பேராசிரியராகப் பணிபுரிந்துகொண்டிருக்கிறேன். என்னுடைய மாத ஊதியம் எவ்வளவு தெரியுமா? மூவாயிரம் ரூபாய். என் வீட்டில் நான் ஒருவன்தான் சம்பாதிக்கக்கூடியவன். அப்பா, அம்மாவுக்கு வயதாகிவிட்டது. தம்பி கல்லூரி முடித்து இரண்டு வருஷமா வேலை தேடிக்கொண்டிருக்கிறான். நான்கு பேர் உள்ள ஒரு குடும்பத்தை மாதம் மூவாயிரம் ரூபாயை வைத்து எப்படிச் சமாளிப்பது?"
கரோனா காலகட்டத்தில் தமிழகத்தில் உள்ள தனியார் கல்லூரிகள் எப்படிச் செயல்பட்டுக்கொண்டிருக்கின்றன என்பதை அறிந்துகொள்ள கல்லூரி ஆசிரியர்கள் சிலரைச் சந்தித்துப் பேசினேன். அதில் திருநெல்வேலியைச் சேர்ந்த ஒருவருடைய கதைதான் இது. இது அவருடைய கதை மட்டுமல்ல, தமிழ்நாட்டில் தனியார் கல்லூரிகளில் பணிபுரியும் பெரும்பாலான உதவிப் பேராசிரியர்களின் கதையும்கூட.
"நான் பணியில் சேரும்போது என்னுடைய மாத ஊதியம் ரூ.18 ஆயிரம். அடுத்த இரண்டு ஆண்டுகளில் என்னுடைய ஊதியம் ரூ.15 ஆயிரமாகக் குறைக்கப்பட்டது. என்ன காரணம் என்று கேட்கிறீர்களா? கல்லூரியில் அட்மிஷன் குறைந்துவிட்டது. அதனால், சம்பளத்தைக் குறைத்துவிட்டார்கள். பி.இ. முடித்துவிட்டுப் பல நிறுவனங்களில் வேலைக்குச் சேர்ந்த என் நண்பர்கள் இன்று சராசரியாக 60 ஆயிரம் ரூபாய்க்கு மேல் மாத ஊதியம் வாங்கிக்கொண்டிருக்கிறார்கள். அவ்வளவு ஏன் எங்களிடம் கல்வி பயின்று தொழில்நிறுவனத்தில் வேலைக்குச் சேரும் மாணவர்களின் தொடக்க ஊதியம் எங்களின் ஊதியத்தைவிடப் பல மடங்கு அதிகம்."
எப்படி அவருடைய ஊதியம் ரூ.15 ஆயிரத்திலிருந்து ரூ.3 ஆயிரத்துக்கு வந்தது என்று நான் அவரிடம் கேட்டேன்.
"கரோனா முதல் அலையில் மோடி நாடு தழுவிய ஊரடங்கு கொண்டுவந்தார் அல்லவா, அதற்கு ஓரிரு வாரங்களுக்கு முன்பே பள்ளி, கல்லூரிகளை மூட ஆரம்பித்துவிட்டார்கள். மார்ச்சுக்கு அப்புறம் இரண்டு மாதம் செமஸ்டர் காலகட்டம். ஜூன் மாதத்துக்குப் பிறகு இணையம் வழியாக மாணவர்களுக்கு வகுப்பெடுக்கத் தொடங்கினோம். இப்போது வரை தினமும் காணொளி வழியாக மாணவர்களுக்கு வகுப்பு எடுத்துக்கொண்டிருக்கிறோம். கல்லூரி நிர்வாகத்துக்கு இது வசதியாகிவிட்டது. 'நீங்கள்தான் கல்லூரிக்கு வரவில்லையே. உங்களுக்கு எப்படி முழுச் சம்பளம் தர முடியும்' என்று சம்பளத்தைப் பாதியாகக் குறைத்தார்கள். ரூ.15 ஆயிரத்திலிருந்து என்னுடைய சம்பளம் ரூ.7 ஆயிரத்து ஐநூறாகக் குறைந்தது. சரி... சில மாதங்களுக்குத்தான் இப்படி இருக்கும் என்று நினைத்தோம். ஆனால், ஒரு வருடம் ஓடிவிட்டது. 10 ஆண்டுகளுக்கு முன்னால் எங்கள் கல்லூரியில் முதலாம் ஆண்டுக்கான மாணவர் சேர்க்கை எண்ணிக்கை 600-ஐத் தாண்டும்.
இந்த வருடம் சேர்ந்த மாணவர்கள் எண்ணிக்கை எவ்வளவு தெரியுமா? 60. சில துறைகளில் இரண்டு மாணவர்கள்தான் இருக்கிறார்கள். இதைக் காரணம் காட்டி, கல்லூரி நிர்வாகம் எங்கள் சம்பளத்தை இன்னும் குறைத்துவிட்டது. அப்படித்தான் என்னுடைய சம்பளம் ரூ.7 ஆயிரத்து ஐநூறிலிருந்து ரூ.3 ஆயிரமாக மாறியது. எனில், எங்களுக்கான ஒரு நாள் ஊதியம் எவ்வளவு என்று கணக்குப் போட்டுக்கொள்ளுங்கள். நூறு ரூபாய். ஒரு தனிமனிதரின் மூன்று வேளை உணவுக்குக்கூட இந்தத் தொகை போதாது. இதனால், பல ஆசிரியர்கள் கல்லூரி வேலையை விட்டு விலகி, வேறு வேலைக்குச் செல்லத் தொடங்கிவிட்டனர். உதவிப் பேராசிரியர்களுக்கு வேறு துறையில் வேலை தேடுவதில் என்ன சிக்கல் என்றால், கல்லூரியில் பணியாற்றிய அனுபவத்தைத் தொழில் நிறுவனங்கள் ஏற்றுக்கொள்வதில்லை.
ஐந்து ஆண்டுகளுக்கு மேல் கல்லூரியில் ஆசிரியராகப் பணியாற்றியவர்கள் ஆசிரியர் வேலையைத் தவிர்த்து வேறு வேலைகளுக்குச் செல்வது மிகவும் சிரமமானது. இதனால், பலர் சிறு வியாபாரங்களை நோக்கி நகரத் தொடங்கிவிட்டனர். அமேசானின் டெலிவரி நபராக, கரோனா நோயாளிகளைக் கவனித்துக்கொள்பவராக எனக் கிடைக்கும் வேலைகளைச் செய்ய வேண்டிய சூழலுக்குள் நாங்கள் தள்ளப்பட்டுள்ளோம்" என்றார் அவர்.
பொறியியல் கல்லூரி ஆசிரியர்களின் நிலைமை மட்டுமல்ல... தனியார் கலை மற்றும் அறிவியல் கல்லூரிகளில் பணிபுரியும் உதவிப் பேராசிரியர்கள், தனியார் பள்ளி ஆசிரியர்கள் ஆகியோரின் நிலையும் இவ்வாறாகவே உள்ளது.
நாடு முழுவதுமாக உள்ள கலை மற்றும் அறிவியல் கல்லூரிகள் யுஜிசி என்றழைக்கப்படும் பல்கலைக்கழக மானியக் குழுவின் விதிமுறைகளுக்கு உட்பட்டும், பொறியியல் கல்லூரிகள் ஏஐசிடிஇ என்றழைக்கப்படும் தொழில்நுட்பக் கல்விக்கான அகில இந்தியக் குழுவின் விதிமுறைகளுக்கு உட்பட்டும் செயல்பட வேண்டும். ஆசிரியர்களுக்கான ஊதியங்களை இக்குழுக்கள்தான் நிர்ணயம் செய்கின்றன. பொறியியல் கல்லூரிகளை எடுத்துக்கொண்டால், ஏஐசிடிஇ-ன் நிர்ணயத்தின்படி, ஒரு உதவிப் பேராசிரியரின் மாத ஊதியமானது அடிப்படை ஊதியம், சராசரி தர ஊதியம், கருணைத்தொகை, வீட்டு வாடகைப்படி சேர்த்து ரூ.60,000-க்கு மேல் வரும். அரசு மற்றும் அரசு உதவி பெறும் கல்லூரிகளில் மட்டுமே இந்த முறையான ஊதியம் தரப்படுகிறது. தவிர, தரத்தின் அடிப்படையில் முன்னிலை வகிக்கும் குறிப்பிட்ட சில தனியார் கல்லூரிகள் ஏஐசிடிஇ நிர்ணயித்த ஊதியத்தை வழங்காவிட்டாலும், சற்று நியாயமான ஊதியத்தை வழங்குகின்றன. மற்ற கல்லூரிகளில் உதவிப் பேராசிரியர்களுக்கு மிகச் சொற்பமான ஊதியமே வழங்கப்படுகிறது.
ஒட்டுமொத்த அளவில் தனியார் கல்லூரிகளில் ஆசிரியர் தொழில் என்பது அமைப்புசாராத் துறைகளில் உள்ள தொழிலாளர்கள் நிலையைப் போலவே உள்ளது. பெரும் நிச்சயமின்மையில்தான் கல்லூரி ஆசிரியர்களின் வாழ்க்கை சென்றுகொண்டிருக்கிறது. கல்லூரி ஆசிரியர்களின் ஊதியப் பிரச்சினை என்பது அவர்களோடு மட்டும் முடிந்துவிடும் பிரச்சினை அல்ல. அது மாணவர்களின் கல்வித் தரத்தைப் பாதிக்கும் அளவுக்குத் தீவிரமான பிரச்சினை என்பதை நாம் உணர வேண்டும். முறையாக ஊதியம் தராமல், கொத்தடிமைபோல் நடத்தப்படும் ஒரு ஆசிரியரிடமிருந்து எத்தகைய கற்பித்தலை நாம் எதிர்பார்க்க முடியும்? இந்தச் சூழலை மாற்ற தமிழ்நாடு அரசு தீவிர நடவடிக்கைகள் எடுக்க வேண்டும். கல்லூரி ஆசிரியர்களின் ஊதியம் தொடர்பாகப் புதிய திட்டங்களை வகுக்க வேண்டும். இல்லையென்றால், கல்லூரிகள் எதற்கும் பயன்படாத மாணவர்களை உருவாக்கும் பண்ணையாக மாறிவிடும்!
- முகம்மது ரியாஸ், தொடர்புக்கு: riyas.ma@hindutamil.co.in
India's parliamentary democracy is going through a phase of intense confrontation between the dominant ruling party and a weakened but belligerent Opposition. Is this situation a consequence of the first-past-the-post (FPTP) system, where a party with the the highest votes gets the seat even if it doesn't win a majority? Suhas Palshikar and E. Sridharan address this question in a discussion moderated bySrinivasan Ramani.Edited excerpts:
Prof. Palshikar, you had written recently about the emergence of a second dominant party system with the Bharatiya Janata Party (BJP) becoming the central pole of Indian politics ever since it came to power at the Centre in 2014. Even if the BJP has now lost ground, with its vote share reducing in various State elections, it did retain its highest average cumulative vote share for election cycles. That said, what similarities and dissimilarities do you see with the hegemonic period of the Congress of the 1950s and '60s?
Suhas Palshikar:The similarity is in the vote share numbers garnered by the dominant party and in its capacity to fragment the Opposition. In terms of numbers, a dominant party gets a disproportionately larger share in seats in legislatures compared to its vote share. The other similarity is in its ability to remain dominant by fragmenting the Opposition and so we see the recent discussions on Opposition unity.
The dissimilarities are evident in the roots of the dominance and the journeys towards it. The Congress emerged as a dominant party as a result of its contribution to the freedom struggle; the roles that Gandhi, Jawaharlal Nehru and others played then. It converted that legitimacy into electoral dominance. The BJP emerged in 2014 as electorally dominant and has since been trying to establish its hegemony. That is why I have argued that its hegemony is still in the making while it has become dominant electorally.
Dr. Sridharan, the hegemony enjoyed by the Congress in the 1950s and '60s gave way to trends in Indian politics such as federalisation and regionalisation. So, even if we had the FPTP system, there was a certain degree of diversification that allowed for newer forces to emerge organically. Since 2019, the fact that the BJP has garnered a disproportionate seat share relative to its vote share has revived the critique of the FPTP. Your view?
E. Sridharan:The BJP's dominance in both 2014 and 2019 was based on a plurality of votes (31% and 37%) converting into a majority of seats and is similar to the Congress's dominance from 1952 to 1984 which was also based on vote share pluralities converting to seat majorities (sometimes two-thirds to three-fourths majority). The FPTP system tends to magnify the seat share of the party with the largest vote share, while parties receiving a lower vote share tend to get a much lower seat share. There are exceptions such as the Karnataka Assembly elections of 2008 and the Madhya Pradesh elections of 2018 where the party which got a slightly higher vote share got a lower seat share.
The BJP is today not as hegemonic as the Congress of the past. Forty-two of the 303 seats that it won in 2019 were in three States — Maharashtra, Punjab and Bihar — and were at least partially due to vote transfer from allies; seat shares have not reached two-thirds majority; and the party's spread across States is less than the Congress's in its heyday.
As for the FPTP system, I would like to introduce Duverger's law to your readers. [Maurice] Duverger, a French political scientist, argued that the FPTP system tends to bring about a two-party system at the constituency level. In countries like India, this translated into the establishment of a two-party system at the State level which happened between 1967 and 1989. Post-1990, this produced three kinds of bipolarity: Congress versus BJP in a number of States, Congress versus the Left in three States, and Congress versus regional parties in other States. This was an outcome of Duverger's law operating at the State level.
At the national level, 2014 marked the end of a 25-year period of a coalition/minority government. And post-2014, there was the emergence of a second dominant party system. I don't think that FPTP necessarily produces polarisation. If you look at the proportional representation (PR) system in Europe and elsewhere, where seats are allocated roughly in accordance with the vote share, that also produces distinct polarisations. Look at the 1978 Sri Lankan Constitution which instituted the PR system. Since then, there has been ethnic polarisation despite the small parties getting seat shares higher than what they would have received in a FPTP system. Similarly in Israel, which also enjoys a thoroughgoing PR system, there is severe polarisation in ethnic, religious and political terms.
The FPTP system can't be blamed for polarisation. Polarisation is linked to the politicisation of certain social cleavages. These cleavages are sometimes dormant in society and can become active or can be activated through mobilisations. When certain social cleavages are activated, that is when they get magnified by the electoral system.
Prof. Palshikar, today there is little dialogue between the ruling party and the Opposition. What explains this stasis?
SP:I agree with Dr. Sridharan that it is not FPTP that is creating polarisation. One of the general reasons for the adversarial relations between the ruling party and the Opposition is the failure in institutionalising the parliamentary system, which presupposes a certain negotiation, a spirit of give and take and continuous deliberation between the ruling party and the Opposition.
We have failed in generating an institutional pattern for this tendency. I would locate the beginning of this as the time around the Emergency period when the spirit of dialogue dissipated. Since then, the dialogue process has been up and down. If you come to the current moment, I think it is the distrust between the ruling party and the Opposition that has produced this stasis. The problem is not about the institutional mechanisms that we adopt; it is in the processes that we implement those mechanisms. Those process-related issues can be located in social and other cleavages and how they play out in competitive politics. It is the extreme competitive nature of our polity and the frustrations that come with the presence of a dominant party in the system besides the arrogance that stems from electoral dominance that leads to an inability to engage with the Opposition.
ES:The confrontational situation in Parliament and other legislatures has heightened in the last couple of years. This is due to the sharpening of the ideological level in politics, which reflects the cleavages in the society, and to the suspicion that the fundamentals of the system are being sought to be changed.
The ruling BJP is not a similar hegemonic force as the Congress in the sense that it had in its manifesto issues such as the Citizenship Amendment Bill and the abrogation of the special status of Jammu and Kashmir. In a way, the BJP has an agenda that is beyond the constitutional consensus that guides the policies of most political parties in India. Is this a reason for the current state of affairs too?
SP:Just to supplement what Prof. Sridharan said, we witness today a new phase that is marked by a confrontation that is not merely one of political contestation in the ordinary sense of the term. Here is a party that wants to change the entire system fundamentally and other parties are still not sure how to respond to that. They instinctively oppose it but at the same time they understand that the difference is in the approach of the dominant party, that they have to adapt/adjust to that stance so that they garner enough votes in the next election. This confusion among the non-BJP parties produces not just distrust but lack of clarity on what ideological positions they must take during the ideological onslaught or the offensive of the BJP. The BJP has now changed the terms of how the political contestation will be held ideologically, and the inability of the non-BJP parties to appreciate and respond to this and to produce an alternative narrative has led to a frustration that is reflected in their various responses to the BJP.
ES:There is a perception that the ruling party is pushing against the constitutional consensus, which is fairly strong in our system. There are about three and a half layers of protection to the basic structure of our Constitution. The government needs a two-thirds majority in both Houses subject to the presence of at least 50% of the House in attendance. The government has a clear but not a two-thirds majority in the Lok Sabha. It doesn't have a majority in the Rajya Sabha. In order to make constitutional amendments, it must get the support of smaller parties, which it has been able to get so far.
Then, it has to go through judicial review — the courts have so far not pronounced on some of the controversial issues that have come up in the last few years.
Finally, for some articles on Centre-State relations, it has to pass them through half the State Assemblies.
There are ideological shifts going on and new social cleavages that have been activated that have changed the political landscape.
Can it be said that federal issues are emerging as the area of contestation with the BJP on the one side and regional parties on the other?
SP:In principle, the flashpoint in the next five years or so could be the federal relations between the Centre and the States on fiscal or other administrative and political matters. The various State parties are still not sufficiently aware of this possibility and therefore they are busy buying peace with the ruling party at the Centre, rather than confronting it. I don't see any direct flashpoint emerging politically between the State parties and the BJP immediately, though.
Also, the ability of the BJP or any Central government in the last three decades to directly transfer resources to local bodies in the States bypassing the State government besides controlling the administrations of the States has weakened the State parties' ability to take on the Central government. Objectively, they are not in a position to do so and subjectively, they are not sure how to pitch the fight. Therefore, we have a fascinating period where there is all the making of a federal flashpoint, but at the same time, the actual flashpoints may be somewhere else in reality.
Do you see a mixture of postures — negotiation, confrontation and adjustment by various regional parties vis-à-vis the Centre? The Biju Janata Dal (BJD), YSR Congress Party (YSRCP), Telangana Rashtra Samithi (TRS) using one ploy, the Dravida Munnetra Kazhagam (DMK) and the Trinamool Congress (TMC) using another, and so on?
SP:I would use the word 'acquiescence' to describe how the BJD, YSRCP and the TRS's relations are with the Centre.
When certain social cleavages are activated, that is when they get magnified by the electoral system.
E. Sridharan
In the chaos that has followed the Taliban takeover of Kabul on August 15, noisy recriminations in the international community and the desperate appeals of Afghans who want to leave the country, India has been relatively silent. On the ground, the Narendra Modi government chose to speak with its feet, ordering the full evacuation of the Indian embassy and all Indian personnel within hours of Afghanistan President Ashraf Ghani's departure from the 'Arg' Presidential Palace. At the UN Security Council (UNSC) in New York and UN Human Rights Council in Geneva, India has expressed its worries about terrorism, human rights and refugees, but has not mentioned the Taliban itself even once by name. And in India, the Government appears to be equally mute, as thousands of Afghans clamour for visas, and get no reply, focusing instead on the task of bringing a few hundred Indian nationals back home.
When India led
The silence is in sharp contrast to the past, particularly the last 20 years, where India had been at the forefront of discussions in Afghanistan and on Afghanistan. India's role strengthened over the tenure of three different governments in Delhi in three areas: in terms of infrastructure building and development assistance, encompassing all 34 provinces of the country; in terms of building democracy, helping script the Constitution and hold elections; and in terms of educational investment, allowing thousands of young Afghans to study, be trained as professionals and soldiers, and become skilled in India.
India was the first country that Afghanistan signed a strategic partnership with, the only country that undertook perilous but ambitious projects such Parliament, the Zaranj-Delaram Highway, and the Chabahar port project in Iran for transit trade, and by far the one country that polled consistently highly among countries that Afghan people trusted. It seems inconceivable that the Government can choose to simply walk away from such capital, regardless of the developments in Afghanistan, domestic political considerations in India and geopolitical sensitivities. The Government must consider all its options in remaining engaged with Afghanistan for its future.
A marginalisation
To begin with, it is necessary to acknowledge the hard truth that no other power from the west to the east has considered India's interests while charting its course on Afghanistan. India has found itself cut out of several quadrilateral arrangements: the main negotiations held by the "Troika plus" of the United States-Russia-China-Pakistan that pushed for a more "inclusive government" including the Taliban; the alternative grouping of Russia-Iran-China-Pakistan that formed a "regional arc" that has today seen them retain their embassies in Kabul; and the connectivity quadrilaterals formed by the U.S. and China, respectively, with Uzbekistan-Afghanistan-Pakistan, that depend heavily on Taliban protection and Pakistani port access.
Neither India's traditional strategic and defence partner, Russia, nor its fastest growing global strategic partner, the United States, thought it important to include India or insist that their envoys Zamir Kabulov (Russian President Vladimir Putin's special envoy to Afghanistan) and Zalmay Khalilzad (U.S. Special Representative for Afghanistan Reconciliation) briefed their counterparts in New Delhi about the details of their negotiations with the Taliban leadership. If New Delhi was unable to feel its staff would be secure from Taliban militia and their Pakistani benefactors in order to keep diplomats in Kabul, nor to negotiate a diplomatic outpost at Kabul airport that would allow it to place a core team with the U.S., the United Kingdom and other North Atlantic Treaty Organization (NATO) countries, it is time to accept that India is in need of a new diplomatic strategy. While the Narendra Modi government found it inconvenient to vocally protest the talks with the Taliban and the extended line to Pakistan to facilitate the talks with these "friendly" global leaders thus far, it is necessary for it to publicly decry an outcome that has clearly worked against India's interests now.
Action under the UN umbrella
In order to do so, India needs to begin by rallying the United Nations, to exert its considerable influence in its own interest, and that of the Afghan "republic", which is an idea that cannot be just abandoned. At the UNSC, India must be more vocal about its abhorrence of a Taliban-run Afghanistan that seeks to reverse the gains of the past two decades. A considerably diluted statement that India drafted as UNSC president on August 16, that did not even mention opposition to an "Islamic Emirate of Afghanistan" was a disappointment in this regard.
Next, India must take a leading role in the debate over who will be nominated to the Afghan seat at the UN, and whether the Republic's appointed current Ambassador will remain, or the seat declared "vacant" or even "suspended" depending on the new regime in Afghanistan committing to international norms on human rights, women's rights, minority rights and others. As Chairman of the Taliban Sanctions Committee (or the 1988 Sanctions Committee), India must use its muscle to ensure terrorists such as Sirajuddin Haqqani and other members of the Haqqani group responsible for brutal suicide bombings on Indian embassies and consulates must not be given any exemptions: on travel, recourse to funds or arms.
Mr. Modi's speech at the UN General Assembly scheduled for September 25 will be an apposite occasion to express India's position on the future of Afghanistan and challenge the rest of the international community to refuse to legitimise the Taliban regime unless it is willing to negotiate on all these issues. As the UN Secretary-General, António Guterres, has said, the Taliban's desire for international recognition this time around "is the Security Council's only leverage to press for inclusive government and respect for rights, particularly for women, in Afghanistan".
Dealing with the regime
Next, the Narendra Modi government must determine the nature of its engagement with the new regime in Afghanistan. While a tactical engagement, dealing with the safety of Indians and Indian interests, overflight rights and other coordination seems inevitable, the question of whether India should convert its furtive back-channel talks with the Taliban and with Pakistan in the past few months into something more substantive remains to be debated. This becomes more important as India now faces a "threat umbrella" to its north, including Pakistan's cross-border terrorism, Afghanistan's new regime and China's aggression at the Line of Actual Control. The Government'smodus operandiover the last few years, of running foreign policy by stealth and surprise, would be counter-productive here. A more broad-based and consultative process of engaging all political parties would be required instead. While not directly dealing with the Taliban, India must ensure stronger communication with those who are dealing directly, including leaders such as former Afghanistan President Hamid Karzai and former High Council for National Reconciliation chief Abdullah Abdullah, who have lived in India and retain close links, to ensure its interests. As a part of its engagement, New Delhi must consider whether to revive its assistance to the resistance, which at present includes Ahmad Shah Massoud Jr., Amrullah Saleh, Abdul Rashid Dostum and Atta Mohammad Noor, all well known to India and aligned to a great extent with India's objectives in Afghanistan.
People outreach
Finally, the Government must embrace its greatest strength in Afghanistan — its relations with the Afghan people — and open its doors to those who wish to come here, just as previous Indian governments have done in the past. The Government's efforts, thus far, have been woefully inadequate, with only a few hundred Afghans evacuated or allowed to enter; the Ministry of Home Affairs decision to cancel all pre-issued visas, due to security concerns, is a step in the wrong direction. In particular, India must continue to facilitate medical visas for Afghan patients and extend the education visas for students who are already admitted to Indian colleges.
In a world of hard geopolitical realities, it is India's soft power, strategic autonomy or non-alignment principles and selfless assistance to those in need, particularly in its neighbourhood, that has been the strongest chords to its unique voice in the world. The moment to make that voice heard on Afghanistan is now.
suhasini.h@thehindu.co.in
The new show in town is the game of data. Running for a while now, it is keeping the audience on edge with its volatile and shifting rules. If one season negated a whole body of data leaving the audience nonplussed, the next brought joy to certain quarters with its data reinterpretation. The latest season has shocked the audience as an entire body of data has gone missing. The article inThe Hindu(Editorial page, August 19, 2021), "The significance of the 'there is no data' answer", which is an incisive review of the latest season of missing data, is enlightening.
On data politics
Data politics is not new. The interconnectedness of power and knowledge and its use by States to control populations has long been expounded by Foucault, Bourdieu and others. Rapid technological innovations in information and communication technologies have further complicated the issue where, through Internet connectivity, both subjects and objects of data are now inextricably intertwined. The spur towards evidence-based policy making or evidence-based budgeting by governments points to the amassing of large, granular level data about citizens by States.
Data-based policymaking or budgeting is meant to facilitate the use of evidence to inform programmatic funding decisions. The goal is to further invest in what works to improve outcomes for citizens. Data-based decisions can redress inter and intra-district inequalities through targeted resource allocations. However, data-based governance pre-supposes the existence of reliable, rigorous and validated data with or without demonstrated impact or outcomes. If governance decisions are to be data centric, there is a need to ensure a good, robust and reliable database.
Data-based policy making
States collect enormous amounts of administrative data. However, these administrative data are often not validated. For example, it is well known that the flow of funds below the block level is often opaque and the data that is submitted by local bodies are generally not validated. The task of trying to match funds with functions at the panchayat level is rather challenging. While there is a critical need to link the databases of various departments, it is not easy as territorial jurisdictions and household-level identifiers are likely to vary from department to department. There is a need to bring some mechanism to homogenise these various data sets with a single identifier; but more importantly, there is a need to validate these data sets through urban local bodies and rural local bodies.
Accurate collection, measurement and interpretation of data are critical for data-based decision making to be successful. However, this is fraught with challenges for as much as data is used, it also gets misused, abused or even manipulated. For instance, absence of data in certain domains does not necessarily indicate better governance. During the novel coronavirus pandemic, some States were not testing enough. Consequently, the data on COVID-19 positive cases were interpreted to seem that some States, especially in South India, were unable to control COVID-19 cases compared to their North Indian counterparts; some with much poorer health indicators as well as infrastructure. In such cases, making resource allocations and decision-making based on data are likely to have adverse impacts.
Similarly, a 2012 academic study on assessing the quality of governance across States had an indicator under a 'Law and Order' variable that aimed to measure police behaviour, and the indicator was "Complaints against Police behaviour". How should such an indicator be measured? What would be an ideal score — low or high? The answer is not simple: it is complex and context-specific and, therefore, should not be interpreted in isolation.
A low score in a poor, backward State does not necessarily indicate that police behaviour is exemplary; it could indicate that people are scared to complain against police behaviour for fear of reprisals. A high score in a State with high literacy and human development index (HDI) can mean that people have enough confidence in the judiciary and the State to complain against police behaviour, thus becoming an indicator of a better quality of governance. Similarly, an issue such as mental health, that comes with enormous social stigma in India, needs careful measurement as higher incidences of mental health (from institutional sources) can indicate better access to institutional care as well as a social context that is less beset with stigma.
Tamil Nadu's education data
In the same vein, the recent data on education released by the Union government that shows Tamil Nadu having around 27 educationally backward districts, is baffling. Despite these figures, elsewhere, the same report ranks Tamil Nadu fourth in educational attainment. The literacy rate in Tamil Nadu in Census 2011 was higher at 80.1% compared to the national figure of 73%. While there were inter-district variations in literacy, Dharmapuri district, with a literacy rate lower than the national average, still had 68.5% literacy in 2011. It is problematic to imagine that there has been such a downward slide in the last 10 years as some recent State-level studies have shown further improvements in literacy across districts compared to 2011. Clearly, in this case, the measurement of district-level educational backwardness needs close scrutiny. Such interpretations also highlight the need to supplement the quantitative data with smaller qualitative studies to capture processes, subjectivity, and contextual factors.
As the game of data shows, we are in a data-driven world. While on the one hand, there is a move towards data-based governance and decision-making, on the other, concerned about the 'statistical vacuum' due to a number of national statistical bases getting eroded either through delays or data suppression, scholars like Jean Drèze and others have been calling for decentralised systems of data collection processes, with States building their own databases. This requires States to invest heavily in both human and technical infrastructure with built-in quality control measures to ensure an interesting twist to the game of data that is now ongoing.
Kripa Ananth Pur is an associate professor at the Madras Institute of Development Studies, Chennai. The views expressed are personal
The valour of Jatayu (a demi-god in the form of a vulture) in confronting Ravana is well-described in the Ramayana. The epic also mentions Sampati, Jatayu's brother, who played an instrumental role in guiding Lord Rama towards Lanka. While we read and marvel at these helpful creatures in our epics, we haven't granted them the same importance in reality, however. Vultures are very important scavengers in our ecosystem, yet India lost more than 95% of its vulture population through the 1990s and by the mid-2000s. Today, the country requires urgent conservation efforts to save vultures from becoming extinct.
Myths and facts
Vultures are often misunderstood as a source of diseases. Although they feast on carrion almost exclusively, they are sometimes capable of preying on extremely sick, wounded, or infirm creatures if there is no food around. As a result, they are demonised. Some consider vultures ugly, unlovable and even a bad omen. Given the lack of understanding and knowledge about them, let's first understand what vultures do and why they are important.
Vultures belong to the Accipitridae family whose members include eagles, hawks and kites. They are relatively social birds with an average lifespan of 10-30 years in the wild. Being bulky, they nest on tall trees or rocky cliffs. Vultures are slow breeders and so the survival of every individual is very crucial. With their excellent eyesight and strong sense of smell, vultures can detect the presence of dead animals from great distances. Vultures don't have a voice box and so they cannot sing. They communicate via grunts and hisses. Generally, vultures rely on other carnivores to open carcasses. Their powerful bills and long slender necks are designed to help them tear off the meat chunks from inside the carcass. Unlike other raptors, vultures have weak legs and claws (talons). They do not carry food; instead, they regurgitate food and feed their young ones. Vultures have a highly acidic stomach that helps them digest rotting carcass and kill disease-causing bacteria.
India has nine species of vultures. Many are critically endangered. The main reason for the decline in the vulture population is the use of the drug, diclofenac. Diclofenac, which relieves cattle of pain, is toxic to vultures even in small doses and causes kidney failure and death. Myths about the medicinal healing powers of vultures' body parts has led to the hunting of vultures. Quarrying and blasting of stones where vultures nest have also caused their decline. Interestingly, studies show that while the vulture population has declined, the feral dog population has increased. The health hazards associated with feral dogs are well known.
Removing vultures from the ecosystem leads to inefficient clearing of carcasses and contaminates water systems. If dead animals are left to rot for long durations, it may give rise to disease-causing pathogens. The animals that consume such flesh become further carriers of disease. Very few animals/birds can ingest rotting carcasses. Thanks to their acidic stomach, vultures can. Thus, they play a crucial role in maintaining the health of the ecosystem.
Steps to increase numbers
To tackle this problem, India banned diclofenac for veterinary use in 2006. Five States are to get vulture breeding centres under the Action Plan for Vulture Conservation for 2020-2025, approved in October 2020. There are no rescue centres for treating vultures as of now, so this too has been mooted under the Plan. Vulture 'restaurants', which exist in some countries, are also a way of preserving the population. In these 'restaurants', diclofenac-free carcasses of cattle are dumped in designated areas where vultures gather to feed. These measures have slowly started making a positive impact, but there is still a long way to go. Awareness and action must go hand in hand. With International Vulture Awareness Day coming up on September 4, it is important for us to spread awareness about the importance of vultures in our ecosystem.
Adarsh Kulkarni is a Project Biologist (GIS Component) at the Wildlife Institute of India
The Centre's move to allocate two crore coronavirus vaccine doses for universal coverage of all teaching and non-teaching staff in schools by Teachers' Day (September 5) adds a measure of confidence that resumption of face-to-face classes from September is not fraught with high risk. Several States are preparing to reopen schools, mostly for Class 9 and higher, next month. Some, including Haryana, Telangana and Gujarat, have announced that they will allow offline classes even for younger children. Amidst fears of a third wave of the pandemic, epidemiologists, academicians and policymakers have been wrestling with the question of a low-risk trade-off, balancing protection from the virus with some bridging of the learning deficit caused by prolonged school closures that are crippling future prospects of millions of children. It is encouraging that half of the 97 lakh teachers in the country have already been immunised, by official estimates, making it feasible to reach the rest by September 5. The risk of infection to children in schools remains, however, and must be addressed with utmost seriousness, particularly with fast-transmitting virus variants present in all States. This calls for a coherent response that incorporates the best learnings from epidemiology and decentralises decision-making to the districts based on local circumstances. It is, of course, a step forward that a vaccine, the three-dose ZyCoV-D, has been approved for the 12-18 age group, but this is to be administered only from October. The reversion to physical classes will, therefore, have to be carefully calibrated.
Vaccination of children over 12 years of age has been allowed in some countries, but the pandemic's course has remained unpredictable. In Israel, one of the most vaccinated countries with an estimated 78% coverage of the over-12 population, the Delta variant swiftly caused a spike in infections as distancing norms, the mask mandate and travel bans were eliminated. In one instance, an entire class of students was infected by one unvaccinated child who had been on vacation. This cautionary tale serves to emphasise the importance of priority vaccination of children, starting with those who may have other health conditions, maintaining safety protocols, and adopting low-cost non-pharmaceutical interventions such as good classroom ventilation and open-air instruction wherever feasible. Credentialed studies in the U.S. indicate that these are effective measures, along with vaccination. It is vitally important for the Centre to share information on the school reopening experience with all States and issue alerts in real time to enable decision-making. An empirical approach will also enable organisations such as the National Institute of Disaster Management collate useful insights. Parents must be convinced by transparent official measures that the health and education prospects of their children are in safe hands.
Following through on the Budget's plan to monetise public assets in order to fund fresh capital expenditure on infrastructure, the Government has released an exhaustive list of projects and facilities to be offered to private investors over the next four years. What distinguishes it from the new public sector disinvestment policy is that a change of ownership is not envisaged. The Government estimates these assets — airports, coal mines, highway stretches, even urban tracts, stadia and hotels — to fetch around Rs. 5.96-lakh crore through structured leasing and securitisation transactions. This, in turn, could help fund the National Infrastructure Pipeline with new projects worth Rs. 100-lakh crore, although the Government has said fiscal constraints are not the trigger for this plan. As Finance Minister Nirmala Sitharaman has emphasised, these assets or the land therein will not be sold but private players will be asked to pay for operation and management rights and expected to modernise assets that are either languishing or are simply under-utilised. An infrastructure investment trust (InvIT) structure has already been used this year by the PowerGrid Corporation to raise funds against its transmission lines network and could be used for highways, gas pipelines and railway tracks, including the Dedicated Freight Corridor. For ports, mining, railway stations, concession agreements laying out the contours for a PPP are proposed.
About Rs. 88,000 crore is expected from the National Monetisation Pipeline (NMP) in this year itself, in addition to the Rs. 1.75-lakh crore already estimated in the Budget from the sale of public firms such as Air India and BPCL. While this Government is yet to complete a single PSU sale, the risks of adverse audit paras about valuations and processes hang over monetisation deals too. However, post-transaction troubles in outright sales can be of a limited nature. With proposed concession periods running up to 60 years for some assets, NMP deals, by contrast, could pose a long-term headache if they are not structured with end-user interests in mind, balancing the profit and utility motives. The sharing of risk and rewards between the public and private partners needs to be weighed carefully for each sector. Checks and balances are needed for actual infrastructure usage versus projections at the time of bidding. If the Government had implemented its 2014 Budget promise to set up an apex body to devise new PPP models, learning from past mistakes, India's institutional capacity for the NMP would have been more mature by now. Just like disinvestment deals during a downturn could crowd out new investments and risk the tag of 'fire sales', revenue projections for PPP assets could be deflated now leading to lower bids followed by super-normal gains for the operator in the future. Getting the nitty-gritty right is critical for this grand plan.
New Delhi, August 26: The Prime Minister's Secretariat and the External Affairs Ministry have become so tight-lipped about the purpose of Mrs. Indira Gandhi's communication to Mr. Chou En-lai that they have unnecessarily set in motion a spate of wild speculation over it. The top officials in the External Affairs Ministry, who would normally be kept in the picture when such moves are made by the Prime Minister, are feigning ignorance to an extent that many have been left wondering whether they were really unaware this time until they read about it in the newspapers. Even otherwise the Prime Minister's present style of functioning is creating within the Government a new kind of compartmentalisation by cutting across the normal divisions of Ministry-wise responsibility and establishing an apex system with her Secretariat serving as the focal point. When Mrs. Gandhi takes a new step or makes a new move, it does not always percolate down to the Ministry concerned at any rate below a certain level, with the result that the senior officialdom in general is often ignorant of the broad policy moves being made by her in various spheres. But in the field of foreign affairs, it is creating more difficulties since the External Affairs Ministry is not always able to interpret Indian initiatives to the diplomatic representatives here without turning to the Prime Minister's Secretariat at every stage for policy guidance.
When the negotiations are completed, India, will, for the present, receive 150 aircraft of which 40 will be built in France, 65 in India, and 45 partly in France and India.
France is expected to sign a deal with India for the supply of the latest version of the multipurpose Mirage jets, according to French sources. When the negotiations are completed, India, will, for the present, receive 150 aircraft of which 40 will be built in France, 65 in India, and 45 partly in France and India. The value of the contract is not known. But the Times of London has said that preliminary arrangements had been made, running into about 900 million pounds. The mode of payment is yet to be negotiated. A draft of the agreement will be drawn when an Indian military mission visits Paris next month. The final agreement may be signed within two months.
Minister Faces Flak
The Communications Minister C M Stephens faces a breach of privilege charge for interception of letters addressed to members of Parliament. The Rajya Sabha secretariat is considering a notice sent by L K Advani, leader of the BJP in the House. Advani has condemned Stephen's statement that interception of mail was permitted by law. He said the India Post Office Act was enacted in 1898 by imperialists and used against people whose public activities were suspected.
Zail Singh Bypassed
Major administrative decisions under the purview of the Home Ministry are being taken by the Prime Minister's Secretariat and the Home Minister Zail Singh is just informed about them. P C Alexander, Principal Secretary to the PM, and Krishnaswami Rao Sahib, Cabinet Secretary, mostly attend to these matters.
Angola Threat
Angola has threatened to send in Cuban troops to repulse a blitzkrieg-style invasion by South African forces.
China's supremo is hardly the only political leader to want what's on his mind to be the talk of the classroom and the nation. Or, have an inflated sense of self-importance.
Xi Jinping is living the patriarch's dream. Like men of a certain age and type on every family WhatsApp group, he has "thoughts" on morality, politics, nationalism, character, everything. The only difference is that Xi is arguably the most powerful Chinese leader since Mao Zedong and he has a captive audience of a billion. So, in schools and colleges across China, students will now have to sit through lectures on Xi's "fundamental principles" to "cultivate the builders and successors of socialism with an all-round moral, intellectual, physical and aesthetic grounding".
China's supremo is hardly the only political leader to want what's on his mind to be the talk of the classroom and the nation. Or, have an inflated sense of self-importance. Since there is no opposition in a one-party state — when it raises its head, it is instantly criminalised — the Great Leader can perhaps be forgiven for insisting that an entire generation imbibes, as dogma, his version of Marxism along with his plans for an ancient civilisation. But what the man on the pulpit often forgets is that these top-down lectures can be counterproductive.
As anyone who has sat through an interminable school assembly will attest, students are not swayed by the high-minded tripe that emanates from old men in power. In fact, even the most well-meaning lecture by a school or college principal is instantly satirised by the "back-benchers". For years, educators as well as parents and grandparents have tried to instil sanskar in their wards. They have never quite succeeded. What "strong leaders", in China and beyond, must be wary of is the subdued sniggering in the back of the room. And the young men and women, who may one day point out that the fine fabric they weave with their words is, in fact, see-through.
This editorial first appeared in the print edition on August 27, 2021 under the title 'What Xi thinks today'.
The apparent silence and inaction of Chief Minister Shivraj Singh Chouhan, who is best placed to calm tensions and defuse provocative situations, is disturbing.
The attack on a Muslim bangle-seller in an Indore neighbourhood is another example of a Hindutva mob targeting a citizen for his religion, on the pretext of "protecting Hindu women". The Madhya Pradesh government's response to the violence has been to let the communal pot simmer. While the police arrested four men for abusing and thrashing Tasleem Ali for daring to step into a "Hindu area", Home Minister Narottam Mishra appeared to condone the violence, alleging that Ali had used a "Hindu name" and owned two Aadhaar cards. Subsequently, Ali has been booked and arrested on charges, among others, of forgery and attempting to harass the minor daughter of one of the men accused of assault. Meanwhile, organisations that claim to "protect Hindu rights" have taken out rallies in the city, ratcheting up the divisive rhetoric. The attack on Ali follows a few communally sensitive incidents in Indore.
The apparent silence and inaction of Chief Minister Shivraj Singh Chouhan, who is best placed to calm tensions and defuse provocative situations, is, therefore, all the more disturbing. The communal belligerence on public display was, by and large, absent in his earlier three terms as chief minister. Within the BJP, Chouhan had earned himself a reputation for being a leader with an instinct for moderation and consensus. In his fourth term as chief minister — in which power has been wrested not by mandate, but by the fall of the Congress government — he appears to be on visibly unsure ground, as ministers more adept at rabble-rousing are increasingly seen and heard. Signs of him shedding a moderate persona came in January this year, when he threatened a law against "stone-pelters" as unrest in the Malwa region followed an aggressive fund collection drive for the Ram temple in Ayodhya. The state government also followed the UP example by endorsing the paranoia over "love jihad" with an anti-conversion bill against inter-faith marriage.
Chouhan's record of providing a stable government, his recent stand against the real estate mafia, and Indore's reputation as a city where civic governance has benefited ordinary people are all put at risk if communal antagonisms are allowed to play out unchecked. In many parts of the country, majoritarian mobilisation has licensed violence against ordinary Muslims, threatening to divide cities and villages into spaces for "us" and "them", and reduce citizens to their religious identities. Down this road lie social disharmony and more violence. The Madhya Pradesh Chief Minister must end this sense of drift, and arrest this politics of unreason.
This editorial first appeared in the print edition on August 27, 2021 under the title 'The Indore test'.
A rudderless Congress is bad for itself, and it is also likely to hurt the prospects of the Opposition, which seems to sense an opening in the government's management of the pandemic.
The Congress footprint has shrunk and the grand old party now has chief ministers in only three states — Punjab, Chhattisgarh and Rajasthan. A revival of the party's electoral prospects is contingent on its guarding the fortresses while rallying troops in other states. By all accounts, however, that seems a tall challenge for the party, as infighting grows louder and the high command is unable to keep the peace. In Punjab, it woke up late to a simmering rebellion against Chief Minister Amarinder Singh and tried to resolve the crisis by appointing Navjot Singh Sidhu as the PCC chief, but the dissenters have now demanded that a new leader be the face of the party's campaign for assembly elections due in about six months. In Chhattisgarh, the differences between CM Bhupesh Baghel and senior minister T S Singh Deo forced Rahul Gandhi to intervene, but there is no sign that the two leaders have buried their differences. The factional feud in Rajasthan that nearly cost the Congress its government last year could revive at any time. The picture that emerges is of a party with no captain at the helm, or a high command unable to draw red lines in a crisis.
Factional feuds have been intrinsic to the Congress since its formation in the late 19th century, and splits have not been uncommon either. But those were caused more by ideological differences. Subsequently, leaders driven by personal ambitions have moved out not just to form their own outfits but also to join or ally with ideological opponents — former Congress leaders head governments in West Bengal, Assam, Manipur, Arunachal Pradesh, Andhra Pradesh and Telangana. In recent times, the dots can be connected with a visibly deepening leadership crisis — the Congress has been without a full-time president since Rahul Gandhi quit after the 2019 election debacle. Sonia Gandhi has since taken over as interim president, but that has not helped to stanch the bleeding. In states where the rebels are leaders who command support at the grassroots, the high command seems unable to enforce its writ or discipline. And the leadership vacuum has emboldened warring factions to ignore the directives from the indeterminate top to reconcile their differences. Central emissaries — senior leaders like Mallikarjun Kharge and Harish Rawat — have failed to get the dissenters to fall in line or make state satraps deliver on their promises, mainly because the high command has lost authority. The absence of a fleet-footed and decisive central leadership helped the BJP outsmart the Congress in Goa and Manipur in 2017, and led to the collapse of the Kamal Nath government in Madhya Pradesh and the JD(S)-Congress alliance in Karnataka in 2020.
A rudderless Congress is bad for itself, and it is also likely to hurt the prospects of the Opposition, which seems to sense an opening in the government's management of the pandemic. The Congress continues to be in a pole position in the opposition space. But the party needs to urgently set its house in order if it wants to assume leadership.
This editorial first appeared in the print edition on August 27, 2021 under the title 'Who's in charge?'
Urvashi Butalia writes: Remembering its savagery must begin with recognising our complicity – and finding a way to heal and move on
Long years ago, in a crowded market in Amritsar, Mangal Singh, a Partition refugee, recounted his story to me. Together with two of his brothers, Mangal Singh had killed — he said martyred — 18 members of his own family, mostly women and children, because of the fear that they could be raped, abducted, impregnated and, if that happened, the "honour" of the quam would be compromised.
He was not alone in this, over the years as I researched Partition, this narrative would appear again and again — in Delhi, in Alwar, in Thoha Khalsa, in Thamali, men killed women of their own families ostensibly to "protect" them. Today, because of the work of Partition scholars, this violence is known, but, at the time, the narrative of Partition violence was so overwhelmingly one where the killers were the "others" that such accounts had no place in them. We could not admit that we had been violent too.
At the time, I asked Mangal Singh how he had dealt with the knowledge and the grief of what he had done, how he had lived with those terrible memories of, yes, mass murder. He said, "Look around you at this land of the Punjab. We call it sone di chiria, we have put all our forgetting into this land, we have irrigated it with our tears."
https://images.indianexpress.com/2020/08/1x1.png
Later, he took me to the Golden Temple where, engraved in the walls, were the names of the entire lost family. Every year, on the anniversary of their death, Mangal Singh came to the gurdwara and prayed for peace and forgiveness.
The stories of men killing the "weak" in their own families were not the only ones that emerged. Close on their heels came the stories of women, their mass abduction and rape, the mutilation of their bodies, the ways in which they were treated as property.
This, too, wasn't something we could only lay at the door of the "other" for plenty of men of our "own" did this to our "own" women (Current histories of political violence have shown how practised we are at sexually assaulting our "own" women). And yet, here too the overwhelming narrative was that "our" women were violated by "their" men, and the "we" and "they" were defined quite unproblematically in terms of religion.
In theory, Partition was done and dusted in 1947. But the memories do not end there. Nor can they only be set at the door of "madness" or junoon. Take until recently the relatively unknown history of Marichjhapi, where lower-caste "untouchable" refugees, who were not welcome in the eyes of the state, were sent after being moved from place to place and were then forcefully evicted in the late 1970s by the Left Front government in Bengal. This, too, is a shameful Partition history that we cannot lay at someone else's door.
One summer, my travels took me to Ramallah in Palestine. We entered the town on the memorial day for Al Nakba, the catastrophic moment in 1948 when hundreds of thousands of Palestinians were expelled from their land. I wondered how this day would be marked: Whether there would be anger, fiery speeches, hatred. Indeed, on the borders of the town, violence had erupted, but inside, where the ceremonies were taking place, there was quiet. And a firm resolve to never forget.
Traumatic memories have many faces. They are, like life itself, complicated and are often caught in battles over the politics of remembering. For the Palestinians, remembering the catastrophe is a way of keeping alive the battle for justice, the battle for recognition that the land in which they have become refugees is theirs. In this way, their battle is similar to that of the women of Kashmir mourning the disappearance of their men, and their resolve to never forget: That memory is their weapon in the fight for justice.
For women victims and survivors of rape and abduction, memory is messy — betrayed by their families, often coercively relocated by the state, sold into slavery by their abductors, sometimes coercively married. How can this horror be forgotten? And yet how must it be remembered?
Clearly, there's nothing simple about memorialising traumatic histories. Across the world, we have many examples of nations/countries that have put in place important experiments with memory, always with the end goal of healing, reconciling, acknowledging, learning from our mistakes and moving on.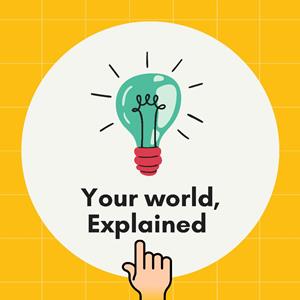 Despite many moments of terrible violence in their histories, India and Pakistan have made no such attempts. If and when we do, the work of memory has to be approached with caution, with humility and with the openness to accept uncomfortable truths.
During Partition, for example, there were no clear perpetrators or victims. Remembering Partition violence then begins with recognising our complicity, our participation in it. It begins with going beyond the violence perpetrated by the other and turning the mirror on ourselves. Have we silenced histories of family violence? Why? Because they relate to women and women are dispensable? These are not easy questions.
Perhaps, the biggest challenge to memory is this: Can peoples, nations, remember together? Seventy-five years after Partition, can India and Pakistan come together to share memories of this defining moment in their histories?
In 1947, two men, a Sikh and a Muslim, an Indian and a Pakistani, both refugees of Partition, built a friendship with each other on the basis of letters they wrote. "I write to you," Harkishan Das Bedi wrote from Jalandhar to Chaudhry Latif in Lahore, "as a human being….We are human beings first and Hindu and Muslim only after that."
The two men's friendship enabled them to talk of everything, to share sorrow, despair, loss, and to begin healing. Is it too much to hope, to imagine that one day, in the not-too-distant future, India and Pakistan may mark a Partition remembrance day together, that they may share not only the horrors but also the stories of friendship and love? Is 75 years not enough to turn hate into its opposite?
This column first appeared in the print edition on August 27, 2021 under the title 'Memories have many faces'. The writer is publisher, Zubaan; and the author of The Other Side of Silence: Voices from the Partition of India.
Madan Sabnavis writes: A few different factors must be kept in mind. And beware of any big growth numbers being interpreted as indicative of recovery.
How is one to judge the state of the economy? GDP growth estimates range from a high of 11 per cent, as per the government, to 9.5 per cent as per RBI, while private forecasts could go lower. CARE Ratings' forecast is 8.8-9 per cent. The variation is stark. A ridiculously priced stock market and high corporate profits have been used to vindicate the view that the economy is on the high growth path. Can one take a dispassionate view?
Three things should be kept in mind when evaluating the state of the economy. First, since the economy contracted by 7.3 per cent in 2020-21, all numbers will be exaggerated in the upward direction. Hence beware of any big growth number being interpreted as indicating a recovery.
Second, because of the lockdowns this year for two months, June is bound to be better than May and July better than June and so on. Thus, beware of interpretations based on single-month data. Cumulative numbers are better at times, but can be misleading too.
https://images.indianexpress.com/2020/08/1x1.png
Third, what is more important is how things will play out during September-December as this is the festival-cum-harvest season which engenders spending normally.
And last, one should sift through the noise in the media, where the optimistic stance that the pandemic is behind us and there is acceleration in the economy can tend to be overstated. Often policies announced are interpreted as having already led to results. A classic example is the Production Linked Incentive scheme, which is a great policy but will work only after three years as those are the terms of engagement. Speeches and presentations made on this subject tend to be biased in a positive direction. Ask the question — are jobs being created and are people spending more?
Several indicators are used as leading signals of the economy. But here, too, we need to be careful. PMIs for manufacturing and services tell us if we are better off than the previous month. But that is not how data is normally presented as we usually talk of year-on-year growth. But it is an early signal for sure. The IIP and core sector numbers will be influenced by base numbers and come with a lag. Exports have been touted as being a driver of the economy. But remember exports fell by around 17 per cent last year. GST collections are a good indicator of consumption but tend to be volatile. Besides, the Centre has estimated already that it will have to borrow Rs 1.5 lakh crore to compensate states this year, which means that there will be shortfalls again. We need to look at the bigger picture and not get swayed by headlines stating that we have clocked over Rs 1 lakh crore collections for the "nth" month.
The best indicators on the state of the economy come from the financial sector. Bank credit is a good indicator of whether companies are producing more as all activity requires working capital. Here, the picture is not good as growth is (-) 0.4 per cent as of July end, indicating that activity has not picked up yet. The SMEs, in particular, have been affected in the second round and will take time to recover. Several services like entertainment and retail malls have not yet commenced operations on a reasonable scale. Hotels and restaurants have just started commencing operations in some states. Therefore, credit growth is in the negative territory.
The debt market tells us if investment is on the cards. There has been a lot of talk on various schemes being implemented for reviving investment. If this were happening, money must be raised. Debt issuances are lower in the first four months at around Rs 1.25 lakh crore, which is half of the Rs 2.57 lakh crore mobilised last year. Therefore, the investment scenario is still one where companies are watchful. There is surplus capacity in industry with utilisation rate being at 69.4 per cent in March 2021.
A pragmatic way to look at things is to observe the patterns in the coming months. Rural demand is an integral part of the story and presently progress on the kharif crop is satisfactory. There are concerns on cotton and oilseeds and September will be critical here to judge if the area under cultivation reaches normal levels. A good crop is also necessary to generate spending power besides augmenting supplies in the market as well as food processing industry. The second wave has pushed back rural households with more expenditure on health care. This can be reflected in lower spending post October.
Employment generation is a trigger for higher income and spending and while the battle between CMIE and EPFO data remains unresolved, the market will finally reveal if people have more money. Inflation is high and though there is a view that it is transient, this may not be the case as several households, who are living on a fixed income have witnessed a double whammy in the form of lower returns on deposits (that's why everyone is flocking to the stock market), and cumulative inflation of 6 per cent last year, and a similar number this year. The pent-up demand story played out to an extent last year and expecting it to be replicated may be bordering on reckless optimism.
Investment will trail consumption and while the Centre has a good capex plan, it is only one piece in the overall puzzle. The private sector must get involved and with the banks being hesitant, the road can get longer.
This column first appeared in the print edition on August 27, 2021 under the title 'The long road to recovery'. The writer is Chief Economist, CARE Ratings and author of Hits & Misses: The Indian Banking Story. Views are personal.
Rohit Wanchoo writes: He befriended and mentored generations of students at St Stephen's College, and was an integral part of the institution for five decades.
The passing away of David Baker marks the end of an era. He will be remembered with much affection by all those he came in contact with — students, staff, karamcharis and alumni. He joined St Stephen's College in 1969 and for five decades was an integral part of its life. He was an excellent teacher, mentor, author and historian and his life is an example of simple living and high thinking.
A demanding teacher, Baker insisted on getting his tutorial assignments on time. They were graded meticulously and returned with extensive comments. Erring students were summoned, and they complied quickly. Even though he could have moved into a college house soon after he began teaching, he lived in the two-room set for tutors. His block was the quietest and much sought after by the students who wanted to study, sleep before midnight or escape ragging.
Although he was strict about tutorials, the dress code in the dining hall, decorum in the main building or noise in the residence blocks, Baker was popular with students. Always ready to speak up for them, he befriended and mentored generations of students. He organised tea and sandwiches for his block students, listened to their problems and went out for dinners with them. Many of the students he befriended and mentored over the years are in touch with him today.
https://images.indianexpress.com/2020/08/1x1.png
In many ways, Baker lived according to the norms of Oxbridge dons — combining a commitment to undergraduate teaching with academic research. In 1979, 1993 and 2007, Oxford University Press in Delhi published three of his books on central India — the focus area of his research. The first dealt with political history, the second with features of colonialism and the third explored the relation between region and nation in Central India. His commitment to research was lifelong and he visited the archives at least once every week, for many years, long after his retirement. While many academics — retired or serving — would prefer more fashionable places like the India International Centre or the Habitat Centre, Baker was a regular at the National Archives of India.
After years of diligent research, he accumulated a large number of index cards, recording notes about the history of St Stephen's College and its relationship with the city in which it is located. He painstakingly collected details about the city of Delhi, the students who came to the college and the men who taught and worked in it. All Stephanians love their alma mater but David Baker's whole life was devoted to the college. He completed the book before his death and it is his final tribute to the institution he loved so much.
Baker came to St Stephen's College in 1969 as a young Australian academic and eventually settled in India. He was in touch with his family members in Australia till the very end but made India his home. Annual excursions to several historical sites with students and regular visits to friends during the summer vacation brought him closer to Indian culture. On college trips, he would not allow students to carry his luggage because he did not approve of this aspect of Indian culture. Once when I offered to help him with his bag when he was in his late seventies, he firmly refused. It was his will power and a fierce spirit of self-reliance that kept him going in later life. If Baker remained active and fit, despite eating mess food regularly for most of his adult life, it was because of his habits and self-discipline. Stephanians who almost invariably grumble about the mess food should take note.
A devout Christian, Baker said his prayers every day without fail. In fair weather or foul, he walked across the Ridge to church every Sunday. When that became difficult, he travelled by taxi. He had a humane and catholic outlook, participated wholeheartedly in the social and cultural life of the college and generously helped several students and karamcharis. Every year, he visited faculty members on the campus during Holi and Diwali and enjoyed Eid and Onam lunch as much as anyone else. He belonged to a generation for whom the college played a central role in the life of both staff and students and there was greater informal interaction between them. It is from icons like Baker that Stephanians have learned a lot both within and outside the classroom.
I will miss the note in my pigeon-hole in the staff room or a call from him asking me if he could come over for a brief visit. My wife and I will miss the pleasant conversation over a cup of tea with Baker and his genteel personality.
This column first appeared in the print edition on August 27, 2021 under the title 'The mentor and his institution'. The writer teaches history at St Stephen's College.
Radha Kumar writes: To focus solely on terrorism, disregarding other geopolitical threats and our obligations to Afghans, displays fatalism
On Thursday, External Affairs Minister S Jaishankar briefed the Opposition parties on India's Afghanistan policy in the wake of the Taliban takeover. The main focus of his briefing was on India's evacuation effort, but he also added that the Indian government's policy is to wait and watch.
The briefing appears to leave as much unsaid as said. On evacuation, the Modi administration has prioritised safe passage for our citizens and minorities of Indian origin over our Afghan allies. Indeed, the Home Ministry has gone even further: It now says that any Afghans wishing to evacuate to India must apply for e-visas, and all other existing visas will not be honoured. This is a breathtaking demand to make of people in hiding, many without internet access. Are we simply abandoning the Afghans who worked for our embassy and consulates, students on Indian scholarships, human rights defenders, MPs and officials who might be under threat? One Afghan MP, who flew to Delhi from Istanbul to see her doctor, has already been turned back, to our eternal shame.
The urgency to leave is as great, if not greater, for Afghans. The Taliban oppose the flight of Afghans and have already started turning them away from the airport road. While the US and UK have prioritised evacuation of their citizens, as have other countries, they have also transported out thousands of Afghans who worked with them.
https://images.indianexpress.com/2020/08/1x1.png
By contrast, the number of potentially at-risk Afghans that we have evacuated number a few dozen, including Hindu and Sikh minorities. The recent evacuation on August 24 of 78 people, including Indian nationals and members of minorities, suggests that our planes might be flying half-empty. Given the Taliban's ban on evacuating Afghans, it is now vital for our government to seek to negotiate their travel to India, either on its own or in tandem with those G-7 countries that pledged they would negotiate safe passage for both foreigners and Afghans who wish to exit, beyond the August 31 deadline. When it comes to students, especially, our case should be strong. They are not seeking to flee the country; they are availing of educational opportunities that will enable them to contribute to Afghanistan's development.
In view of the above, whether we can call waiting and watching a policy option is debatable; arguably, it is more akin to abnegation of responsibility. Indeed, it is not clear that the Modi administration is waiting and watching. Indian diplomats have already begun to focus international attention on the threat of terrorist revival following the Taliban takeover, as have several other countries. Terrorism has been India's chief focus since assuming the presidency of the UN Security Council. In other words, we will wait and watch when it comes to the fast-changing events in Afghanistan but will warn proactively against the potential revival of terrorist threats.
Few will deny that there is such a potential threat, despite the Taliban's assurance to the contrary. Indeed, threats have already begun to escalate at the Kabul airport. But to focus solely on this issue, disregarding not only our obligations to the thousands of Afghans whom we worked with and the infrastructure that we built, but also other key threats due to the rapidly changing geopolitics of our region, displays fatalism. Most of our neighbours and the great and middle powers are engaging with the Taliban; not only to pursue their own interests but also to create mechanisms to hold the Taliban to their stated commitments, for example on human and women's rights.
At the recently concluded session of the UN Human Rights Council, the UN High Commissioner for Human Rights, Michelle Bachelet, called for a monitoring mission on human rights in Afghanistan, but the council voted in a watered-down resolution asking Bachelet to report on the situation at its next session. Reportedly, the Indian representative did not refer to the resolution at all, though he stressed the need for humanitarian assistance, an inclusive government and no sanctuaries for the Lashkar-e-Taiba and Jaish-e-Mohammed.
The G-7 similarly watered down calls for sanctions if the Taliban do not honour pledges on girls' education — to demand a commitment to education for girls only up to the age of 18. In effect, the resolution accepted the Taliban's decree in Herat that co-education is not acceptable, even at the post-graduate level. While this may permit all-girls' schools to continue, the same degree of demand is unlikely at the post-graduate level, unless the Taliban actively encourage the setting up of all-girls' colleges, something the international community is yet to seek.
From the Indian statement at the UN Human Rights Council, it appears that the Modi administration might contribute to humanitarian aid for Afghanistan under Taliban rule, so long as the Taliban adhere to the red line on anti-India terrorist groups. The same levers — aid, the chair of the UN sanctions committee and support for an inclusive Afghan government — can also be used for evacuation, pressure on human rights and, down the line, trade access to Central Asia. Wait and watch cannot, surely, entail losing the gains made with Central Asia through common concerns over Afghan security and the stability and economic growth of its neighbours. At present, the message we are sending out to these countries is one of retreat. This is not a message we can afford to send, when China and Pakistan are cementing their power in the region, along with their alliance against India. Nor can we afford to alienate the Taliban to the point that they afford sanctuary to anti-India groups. Engage and expand your leverage is more practical than retreat and let China and Pakistan gain ground (aka wait and watch to many).
This column first appeared in the print edition on August 27, 2021 under the title 'Connect with Kabul.' Kumar is a writer and policy analyst. Her latest book is Paradise at War: A Political History of Kashmir.
Data from the recent Periodic Labour Force Survey indicates that this is indeed so, writes Amitabh Kundu.
A bangle-seller, whom Sarojini Naidu would have described as selling "lustrous tokens of radiant lives", was beaten up for carrying out his business under an assumed Hindu name. This is not an isolated incident nor is it specific to the BJP era of governance. Several Muslims, including celebrities, have accepted Hindu or secular identities just to have greater acceptability in the public domain. Incidents of such violence are also not uncommon. One had only hoped that communal prejudices would disappear or get less severe over time but that, unfortunately, does not seem to be happening. While one may accept or debate the issues of state protection for cows, "love jihad" and disincentives to persons for having many children, these being used as an alibi for harassing ordinary citizens must not be tolerated.
With the start of the pandemic in March 2020, there were rumours of certain social groups being super-spreaders. These got linked with social media messages urging people to boycott purchase of commodities and services marketed by the groups. These were noted but mostly downplayed by political leaders, civil society and media. The question is: Did they affect labour market outcomes differently for different communities?
The recent Periodic Labour Force Survey for 2019-20 brings out the changes in the employment structure and earnings of workers of different communities in rural and urban areas during April-June 2020 (pandemic quarter) compared to the preceding quarter, Jan-March 2020 (pre-pandemic quarter) or the corresponding quarter in the previous year (April-June 2019). This suggests that the differential impact of the pandemic on the labour market, captured through changes in the first two quarters of 2020, has not been inconsequential. The deficits in the pandemic quarter compared to the corresponding quarter in the preceding year across communities shows a similar pattern, and hence have been excluded here for the sake of brevity.
https://images.indianexpress.com/2020/08/1x1.png
The self-employed had to bear the brunt of the onslaught of the pandemic. The percentage of people who did not work (reporting no work during the reference week) went up from 6.1 per cent in rural and 7.6 per cent in urban areas in the pre-pandemic quarter to 15.6 per cent and 29.9 per cent, respectively, in the pandemic quarter. The rise was extremely uneven across communities and gender.
In rural areas, the percentage of persons with no work among the self-employed among the SC/ST population, Muslims and others (non-SC/ST and non-Muslim) increased from 6.9 per cent, 8.6 per cent and 5.5 per cent, respectively, to 15.1 per cent, 27.5 per cent and 13.7 per cent, respectively. Clearly the impact was starkest for Muslims, followed by the SC/STs. A similar story emerges in urban areas, but the impact here is far more severe (due to higher compliance of lockdown restrictions) but not as differentiated across communities as in rural areas. People with no work formed 7.7 per cent, 11 per cent and 7.1 per cent of SC/STs, Muslims and others, respectively, and these went up to 39.2 per cent, 42.6 per cent and 39.3 per cent, respectively. Muslims stand out with the highest rate of unemployment. The unemployment rate also went up sharply for women from 6.3 per cent to 44 per cent over this period, the corresponding figures for men being 7.8 per cent and 39.0 per cent respectively.
The fall in average earnings follows a similar pattern. In rural areas, monthly earnings during the Covid quarter were 9 per cent less than the average for the year 2019-20. The deficit, however, is 21 per cent in urban areas. Muslims, in rural areas, recorded the maximum decline of 13 per cent, while for the others, it was close to the average. SC/STs suffered the least damage, possibly due to the indispensable nature of their services. The gap for both men and women turned out to be about 9 per cent, similar to the average in rural areas.
The pandemic may not have a class or community bias, but its economic fallout certainly seems to have it.
This column first appeared in the print edition on August 27, 2021 under the title 'An uneven burden'. The writer is research advisor, Oxfam India. Assistance of K Varghese, JNU, in data analysis is acknowledged
Swachh Bharat Mission focused on access to sanitation and therefore construction of toilets. The new targets cover the entire sanitation value chain and focus on complete waste treatment and safe disposal
Written by Dhiraj Santdasani
In efforts towards realising the 6th SDG focused on clean water and sanitation, India has unwaveringly implemented strategies to achieve universal access to safe sanitation like never before. The government's flagship sanitation scheme — the Swachh Bharat Mission — has become the world's biggest sanitation drive and enabled India to achieve its target of eliminating open defecation. The toilet coverage in urban India has increased sharply with more than seven million toilets constructed within a record six years.
While the achievement of ODF status was an important stepping stone in the journey, India is now leapfrogging to achieve ODF+ and ODF++ status, which are the next set of targets designed to address the country's safe sanitation management conundrum. The movement to attain ODF status under SBM primarily focused on access to sanitation and therefore construction of toilets. Whereas, these new targets cover the entire sanitation value chain and focus on complete waste treatment and safe disposal.
https://images.indianexpress.com/2020/08/1x1.png
The government has announced the Urban SBM 2.0 in the Budget 2021-22. With a total financial allocation of over Rs 1.4 lakh crore, the mission will be an exemplar for the world, and especially for South Asian countries working towards safely managed sanitation facilities. The government aims to make all urban local bodies across the country ODF+ and ODF++ certified by 2024-25. To accomplish this, we must leverage the exceptional momentum achieved under the SBM's first phase and give explicit focus to scientific treatment of toilet waste (Faecal sludge).
Considering the importance of complete wastewater treatment, the AMRUT scheme of the central government has been driving the rapid establishment of urban wastewater infrastructure in the country, including the laying of the sewer network. The legacy of sluggish growth in this sector has been effectively broken with SBM being the inflection point. However, as sewer projects are cost and time-intensive, the pace of laying the sewer network could not be in tandem with such a rapid increase in toilet coverage as observed under SBM 1.0. As a result, today, about 60 per cent of toilets in urban areas are attached to non-sewered systems, also known as on-site sanitation systems (OSS). Unlike toilets attached to sewer systems that transport wastewater from households to treatment plants, OSS systems require periodic mechanical emptying and transportation of toilet waste collected in the on-site containment units (septic tanks) attached to toilets. While establishing appropriate sewer networks in cities remains the long-term goal of the government, dedicated strategies for Faecal Sludge and Septage Management (FSSM) are crucial at this juncture.
Even though on-site sanitation systems have been prevalent in India since Independence, the urban sanitation sector never received such dedicated attention as it got after the launch of strategic National FSSM guidelines in 2017. Before SBM, many cities either dumped the faecal sludge at an open ground in the city's outskirts or into the nearest water body/drain, leading to pollution of natural resources. With the government's active efforts in the sector and advocacy around the safe sanitation objectives, the situation has improved multifold. About 950 cities have optimally addressed the concerns of faecal waste management and are already certified as ODF++ cities.
Since the deployment of the National FSSM Policy 2017, many states have showcased exemplary models of FSSM planning at the city level. The need for developing robust business models, promoting private sector participation, leveraging latest technological advancements, and bringing extensive mechanisation in operations of the FSSM sector is well understood. States have leveraged funding from multiple sources, including SBM, AMRUT and the 14th Finance Commission, and have also introduced various policies, legislative frameworks, and guidelines. Non-budgetary sources, including CSR funds and funds from philanthropic organisations, have also provided a significant push in this sector's development.
India's first standalone Faecal Sludge Treatment Plant (FSTP) was constructed in 2015 at Devanahalli, a municipality in Karnataka. Since then, many states have institutionalised FSSM and realised significant achievements in this domain. The government of Uttar Pradesh in partnership with National Mission for Clean Ganga has established an FSTP at Chunar town to protect the river Ganga from faecal contamination. The states of Telangana and Andhra Pradesh have worked on the Hybrid Annuity Model (HAM) of Public-Private Partnership (PPP) for implementing cluster-based FSSM projects covering more than 100 ULBs cumulatively. In 2018, Maharashtra became the first state in the country to implement a schedule desludging based septic tank emptying service through a Performance-Linked Annuity Model (PLAM) in partnership with the private sector. Self Help Groups (SHGs) in Odisha played a crucial role in successful operations of FSSM projects. The model emerged as a well planned inclusive sanitation programme fostering women empowerment in the field of sanitation.

The government's multidimensional policy approach and massive push in this sector have led to emergence of innovative and disruptive technologies in the last few years. Bandikoot, a robotic device, has been developed that cleans sewage from manholes and thus enables safe working conditions for sanitation workers. The vacuum trucks transporting faecal waste are now monitored on a realtime basis through GPS systems to ensure safe disposal.
FSSM initiatives also bring several positive externalities. In alignment with the circular economy concepts, FSSM provides an opportunity to recycle wastewater and faecal sludge. While recycled water can be utilised for local landscaping applications, treated sludge is a nutrient-rich material and can be used as manure or soil conditioner for agricultural fields. This area has emerged as a sunrise sector, with India producing increasing amounts of manure from composting of solid and faecal sludge waste.
To ensure that efforts towards sanitation in an ever-expanding urban India are guided appropriately, NITI Aayog also released a knowledge product on FSSM Service and business models. The book is a repository of 27 best practices witnessed across the country, covering implementation models for every component of the sanitation service chain and providing lessons for ULBs nationwide. With the launch of Urban SBM 2.0, India is set to attain the ODF++ status by having "safely managed sanitation systems" across the country. And this would truly be a watershed moment for urban sanitation in India.
The writer is part of the Managing Urbanisation Team, NITI Aayog. Views are personal
What Milton Freidman and his students were for distraught economies in the 20th century, China may very well become that free market pillar for Afghanistan
Written by Kartikey Sharma
Epidemics, disasters, wars, famine, coups, change in autocratic rulers have a historical similarity associated with them: They give rise to disaster capitalism. These acts of violence are almost always followed by an uptick in neoliberal economic practices, which further result in trade liberalisation, large-scale privatisation of natural resources, eradication of welfare schemes and subsidies, and the eventual destruction of common goods.
The current chaos in Afghanistan has been strategically backed by the likes of China and Russia, since the withdrawal of the United States of America left a power gap in the country. While Beijing's interests in Kabul have been presumed in the context of managing USA's presence in the area, its acts can be perceived as a way to manage its resource security in the region due to its commercial and economic interest in Afghanistan.
https://images.indianexpress.com/2020/08/1x1.png
China's eventual goal is to mine out Afghanistan's rich mineral resources; the war-torn country is sitting on deposits worth $1 trillion or more, including what may be the world's biggest deposit of lithium reserves. China currently has controlling stakes in cobalt mines in Democratic Republic of Congo, niobium mines in Brazil, platinum group metals in South Africa, and lithium reserves in Australia, Chile, Bolivia and Argentina. Afghanistan remained the outlier with large-scale rare earth resources and almost negligible Chinese presence. However, given USA's exit from the region, the Taliban-controlled state may soon become part of China's resource feeder nations.
One of the prime reasons behind Kabul's inability to extract its reserves are (besides an overhauling level of corruption) high royalties, taxes and increased levels of government intervention. If history is any evidence, free market capital movement takes control of the economy post chaos, and eradicates any sign of government intervention. History is riddled with such examples.
When Boris Yeltsin took control of Russia through a coup following the dissolution of the USSR, he cajoled the parliament into giving him dictatorial control over the country for a year so that he could take radical steps to transform the economic state of the country. Financially supported by the Clinton administration who gave him $2.5 billion in aid, and economists from the Milton Freidman school of thought, the Russian administration implemented measures such as large-scale budget cuts, removal of price control on basic food items, including bread, and even more and faster privatisation across the oil reserves sector. Many of Russia's top resource industries were sold off for 10 cents on the dollar, 40 per cent of an oil company was sold off for $88 million (total sales in 2006 were $193 billion). Norilsk Nickel, one of the top nickel producers in the world, was sold off for $170 million, and Yukos, one of the world's largest oil companies, was sold off for $309 million. The economic boom soon became a capitalistic money grab as profits were taken offshore at a rate of $2 billion a month. Russia had no billionaires; by 2003, the number of Russian billionaires had risen to 17.
Similarly, Bolivia entered the 1985 elections at a time when the inflation in the country was up to 14,000 per cent. The government was advised by several high-ranking officials and academics in the west, one of whom was former Harvard economist Jeffrey Sachs that only a sudden "shock therapy" and a string of deregulation efforts could help lift the economy out of a deep slump. When Victor Paz Estenssoro was elected president that year, he went to do exactly the same, food subsidies were eliminated, all kinds of price controls were cancelled, and the price of oil was hiked by almost 300 per cent.
Further, government spending was cut significantly, state companies were downsized, and large-scale imports started making their way into the country. While the shock therapy decreased inflation, there were several serious repercussions of the reforms. Real wages dropped by 70 per cent and minimum wage never really recovered its value, per capita income had fallen to $789 from $845 in two years, and by 1987 Bolivian peasants were earning $140 a year which was 1/5th of the average income at the time.
Afghanistan, for years, has suffered the wrath of an extremely volatile state due to wars, international external forces, terrorism, and a deeply dysfunctional governance set-up. With the Taliban and their dictatorial regime now officially in control, their gross lack of understanding of governance and economic principles will lead them to do what many dictators previously have done; resort to market forces to take control. Pinochet in Chile, Paz in Bolivia, General Suharto in Indonesia and Boris Yeltsin in Russia all assumed control of their countries in the midst of turmoil which made government intervention for reforms so tenuous, that resorting to market forces seemed like the rational choice for them at the time. While China in the world's eyes may have assumed the role of that of a big brother for the officials in Kabul, its intentions, however, are likely to remain strictly commercial and economic in nature.
What Milton Freidman and his students were for distraught economies in the 20th century, China may very well become that free market pillar for Afghanistan and induce its own brand of shock therapy in the country.
The writer is a research associate with TERI
For those worried about the decline of free speech in India or a growing intolerance, Neeraj Chopra should be a wellspring of hope. The way in which he has shut down the attacks on Pakistani javelinist Arshad Nadeem is just the latest among impressive public interventions since the 23-year-old shot into national spotlight after winning India its first track & field Olympic gold.
By all accounts the feudal power asymmetry between the country's athletes and sports administrators still persists. The way in which wrestlers Vinesh Phogat and Sonam Malik are being put on the mat for "gross indiscipline" and "misconducts" is just one example. When Neeraj tweeted that, "Vinesh Phogat is one of India's most accomplished sportspersons who has made the country proud many times. We are all proud of you and will continue to support you through the next phase of your life," it must have meaningfully braced her for a difficult fight.
The Arshad controversy followed from Neeraj's interview with TOI, where he shared that at the start of the Olympic final he took the javelin from Arshad saying, "Bhai give this javelin to me, it is my javelin! I have to throw with it." When this resulted in hate being unleashed on Arshad, Neeraj put out a video with an extremely coherent and sharp message.
He schools us on the rules of the game, where personal javelins are kept in a common pool that all throwers can use. It is a powerful reminder of what developing a sporting culture means. Inundating the medallists with garlanding functions does not cut it. As Neeraj shared in the above interview, for him this has meant falling ill, losing sleep and fitness, and having to pull out from the Diamond League, the elite track and field competition underway in Lausanne where all other Olympic champions are participating.
"Sports teaches us to be together and united," he reminds us. The Olympic motto indeed is Citius, Altius, Fortius – Communiter. Faster, Higher, Stronger – Together. In an era of populism he does not flinch from an unpopulist scolding: "I'm extremely disappointed to see some of the reactions from the public." And he emphatically refuses to consent to his words being used to further "vested interests and propaganda". For those who worry about the future of our country, Neeraj Chopra is a reminder that our bravura youth are golden.
The Supreme Court's long ongoing effort to fast-track criminal cases against politicians isn't making progress: Criminal cases pending against sitting and former MPs and MLAs registered an 18% jump from 4,122 in December 2018 to 4,859 in September 2020. Solutions like fast-track courts haven't enthused state governments. The 2013 SC judgment, which finally allowed the Representation of People Act to instantly disqualify convicted lawmakers, had given urgency to tackle criminalisation of politics. But eight years later, the process is proving quite unwieldy.
For instance, many alleged cases are "political", registered against netas involved in agitations with offences like rioting, unlawful assembly and obstructing public servants. In these muddied waters, cases like heinous and sexual offences or corruption and economic offences need prioritisation. But agencies like CBI and ED have left cases hanging for years, which is injustice to the accused as well. If these cases are never going to reach trial, they deserve closure. The CJI's bench, hearing an IPS officer from Chhattisgarh, took a grim view of cops framing opponents of their political masters and later facing vendetta when political winds change. The exercise of fast-tracking mustn't descend into a witch-hunt against opposition netas.
A related issue that keeps cropping up is the government of the day's eagerness to withdraw cases against its favourites. With such partisanship, prosecutors and police cannot freely and fairly subject such accused persons through the motions of an investigation and trial. SC has prudently ruled that state governments must take high court approval before withdrawal of cases.
While GoI supported the demand for speedy, timebound investigation and trial of netas, the SC bench quipped: "It's easy for us to say: expedite trial … But where are the judges?" This is a pertinent issue. Setting up special courts to try netas takes away judges hearing matters of ordinary citizens. GoI and SC must requisition the services of retired HC and district court judges with meritorious records. Their retirement at 62 and 60 prematurely lets go of valuable judicial experience amid the struggles to fill judicial vacancies and dispose of long pending cases. Like netas, ordinary citizens also deserve speedier justice. Spare a thought for those who suffer miscarriage of justice in UP: Its average wait time for a convict appealing a trial court verdict is 35 years. Rather than symbolism of special courts, the justice system must scale up for everyone.
GoI announced that sugarcane's Fair and Remunerative Price, or floor price, for the 2021-22 season will be Rs 290/quintal. It's expected to lead to business of Rs 1 lakh crore, of which UP, India's largest producer with about 45% share, will reap the most. Maharashtra too will benefit. UP's centrality to India's electoral politics is the primary determinant of the political economy of sugar. And the highlight is that it's completely detached from the debates and confrontations that animate India's agricultural reforms push.
The main contest in farm reforms is over the extent to which governments withdraw from a direct role in setting prices and controlling markets. GoI has staked a lot in pushing for state withdrawal in operational aspects of the agricultural economy. In sugar, however, it's moved in the opposite direction. Sugarcane, a controlled commodity to begin with, has seen an expansion of controls that now cover even the end product, retail price of refined sugar. The basics of this system are similar to the MSP of paddy and wheat. GoI sets the FRP for sugarcane and sugar mills have to buy the cane from the farmers at that price.
FRP is out of sync with market realities and returns from cane cultivation are 60-70% higher than most other crops. It was unsustainable as sugar consumption in India plateaued at about 25 million tonnes a year amidst increasing cane production. An outcome was delayed payment by sugar mills facing increasing input costs and falling prices of the end product, sugar. In June 2018, GoI tried to deal with it by fixing an MSP on the retail price of refined sugar. It's created another lobby seeking price hikes. Unaddressed is the growing ecological problem as producing a kg of sugar needs 1,500-2,000 kgs of water. It is, in short, a jalebi of irrational policies on a syrup of electoral politics.
To govern, the Taliban need more than mastery of terror, more than Pak expertise.
We join the world in condemning the terror attack in Kabul that has killed an indeterminate number of ordinary people besides 13 American soldiers. The attack is simultaneously an indictment of terror as instrumentality of politics and a foretaste of the challenges the Taliban confront as they seek to graduate from an insurrection to a State. Governments around the world should continue their evacuation missions, putting the onus on the Taliban to carry out the evacuation in an organised fashion that does not require people to mill around the airport in mobs pleading with airport guards to accept their applications for safe passage outside the country.

Pakistan discovered the hard way, when the Tehrik-i-Taliban Pakistan (TTP) killed 150 people, including 134 schoolchildren, in an attack on an army school in Peshawar in 2014, that terror is difficult to control, and what it sought to use against India had the potential to harm itself. The Taliban have now been administered that lesson about how amenable terror is to control, once you have legitimised it and allowed it to run rampant. The Taliban and the Islamic State, whose South Asia chapter, called the IS-Khorasan (IS-K), are part of a continuum of faith-based terror. The IS-K reportedly considers the Taliban to be inadequately pure and inadequately ruthless.

Whatever their mutual sentiments and regard, the objective fact is that a terror attack inside Kabul at a time when the Taliban have claimed to be in control of the city is an attack on the authority and capability of the Taliban, as much as it is an attack on the occupation forces and native Afghans, whom the terrorists would dismiss as collateral damage. To govern, the Taliban need more than mastery of terror, more than Pak expertise.

Subsidising the production of chips in India, and the machines to produce the chips, would make for sensible industrial policy. A chip design ecosystem would come up as well.
Cabinet Secretary Rajiv Gauba is rightly miffed over the Make in India plan not being followed in letter and spirit. Reportedly, in a letter to various ministries, Gauba has expressed dissatisfaction over the low local content that goes into the making of finished products in the country. Stiff conditions in tenders such as a large turnover, specific brands, foreign certification and prior experience keep local companies out, it is true. But merely relaxing these norms will not enhance the quantum of local sourcing and procurement. The need is to encourage genuine value addition, not contrived value addition behind high tariff walls that only results in some extra production for the export markets (celebrating such exports is meaningless).

For this, the government should lower import duties across the board so that all lines of value addition enjoy the same effective rate of protection. The average tariff now is 14%. A low uniform duty of 5% on raw materials, intermediates and final products will ensure that value addition in one line of production is not privileged over another. It will also help lower prices for the consumer. The tilt towards greater protection must end. Take mobile phones. Earlier, Indian brands mostly imported semi-knocked down kits from China at zero duty, added insignificant value and sold at a mark-up while pocketing a hefty excise duty concession. That was a sham value addition. So, the obsession to protect finished goods by raising the customs tariff differentials between raw materials and intermediates and between intermediates and finished goods must end.

A disproportionately high protection for finished goods and a negative protection for inputs creates a disincentive to make components here. Now, a global shortage of microchips has impacted everything from the production of automobiles to smartphones. Subsidising the production of chips in India, and the machines to produce the chips, would make for sensible industrial policy. A chip design ecosystem would come up as well.